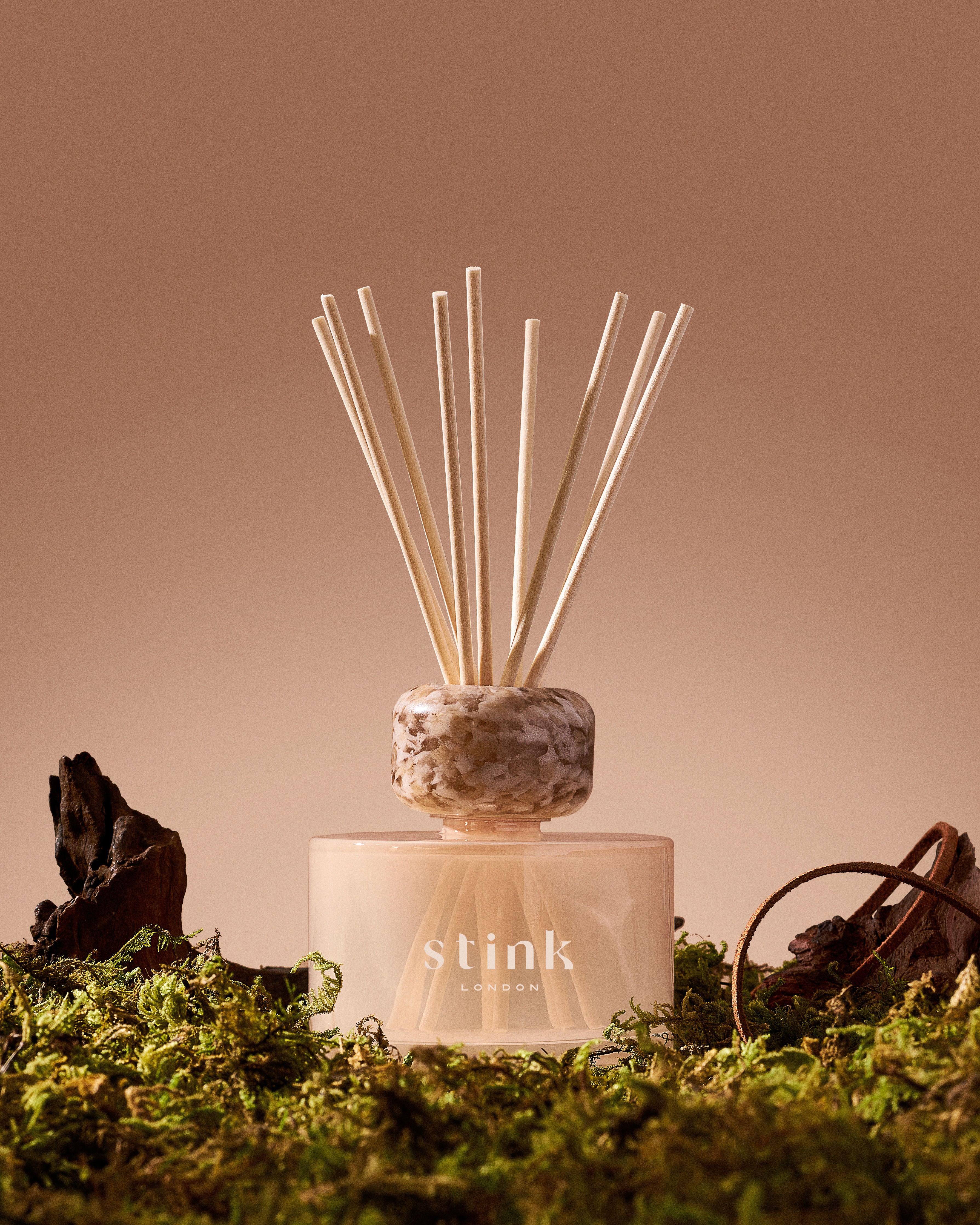 About Us
We are Stink London
We kicked up a Stink alright. We have chosen to do things differently, like designing our reed diffusers to last forever so that all you ever need to pay for is a top-up. And creating impactful, decadent fragrances that make your home smell as good as you do. We're ready to bring the refill revolution home: helping you to reduce waste whilst also keeping your home smell irresistible all year long with ease. Perfume quality, cruelty-free, UK made, luxury scents just became accessible.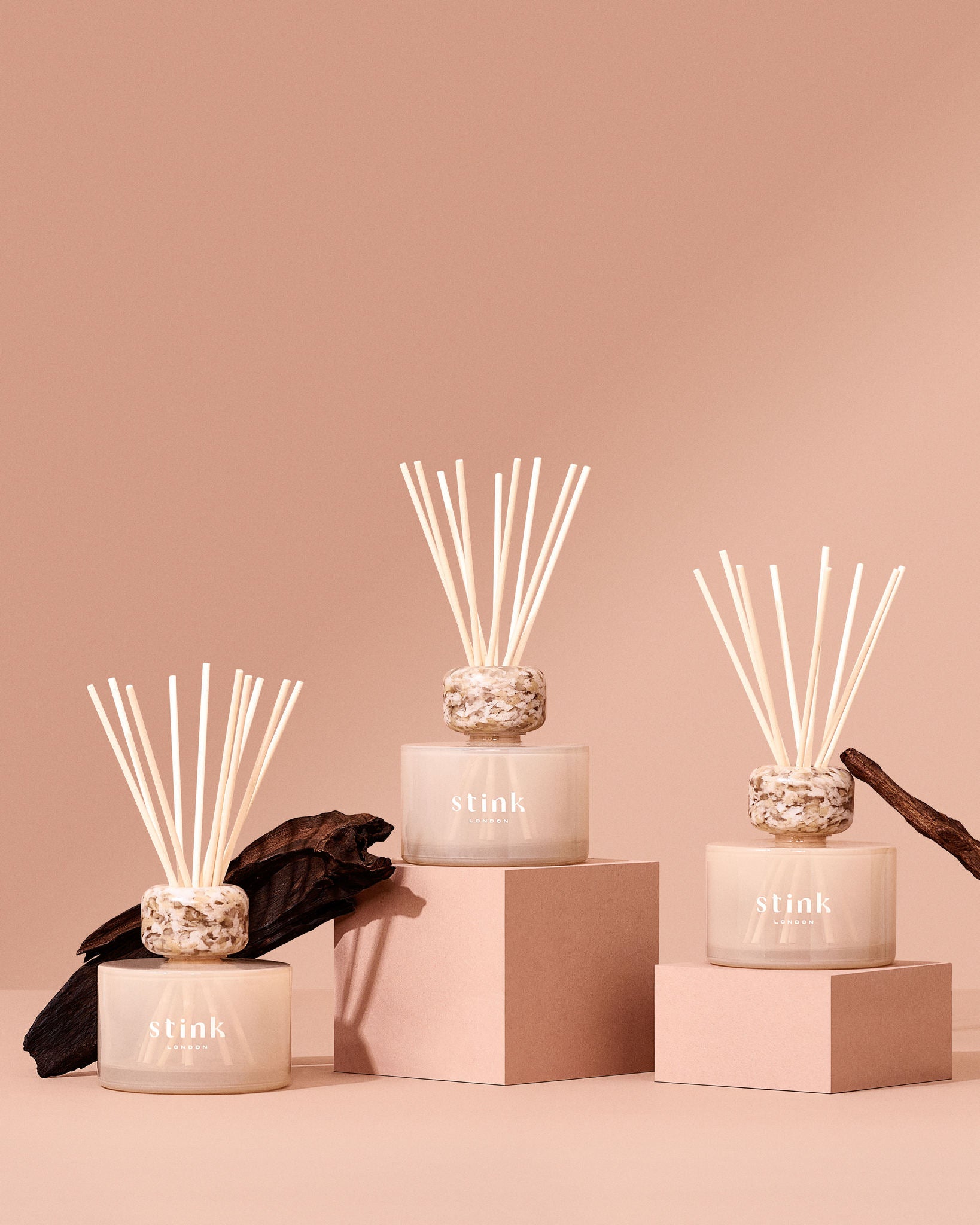 Reed diffuser superiority
Reed diffusers are the supreme queens of home fragrance. You don't have to lift a finger and they work away delivering that sumptuous scent 24/7 x 365.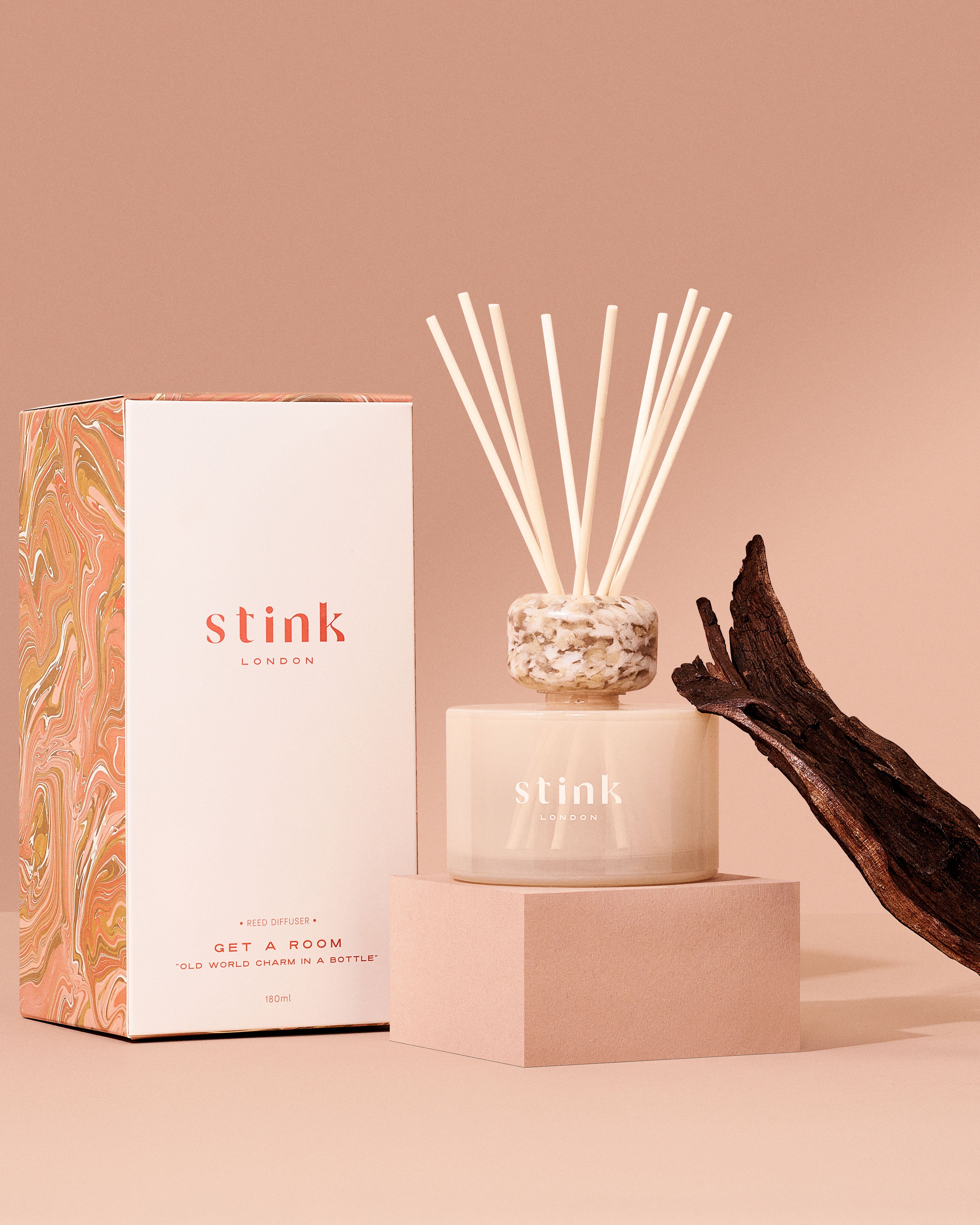 Fragrances for the bold
Our scents have been created with the belief that home fragrances should be as decadent, luxurious and delightful as your own perfume.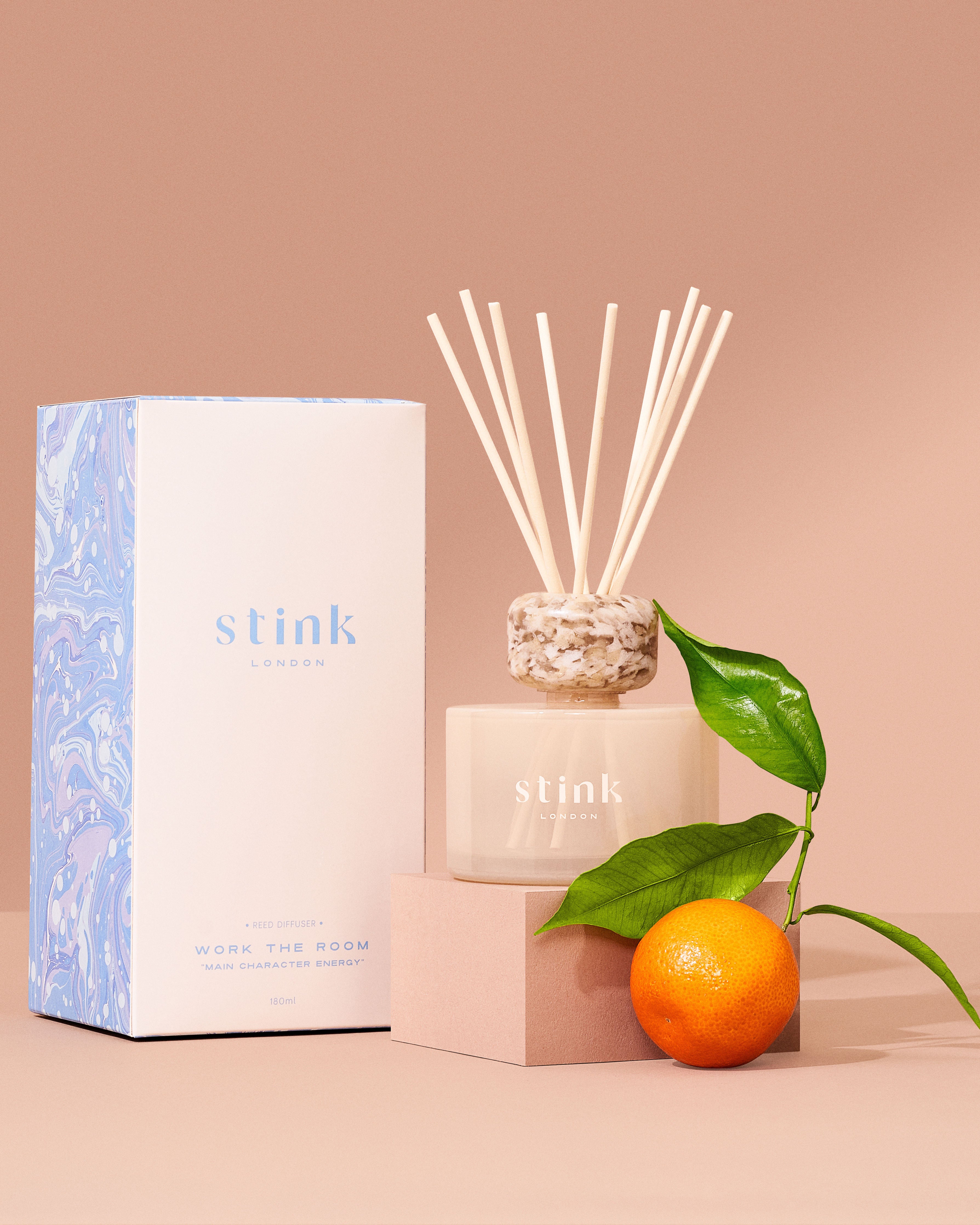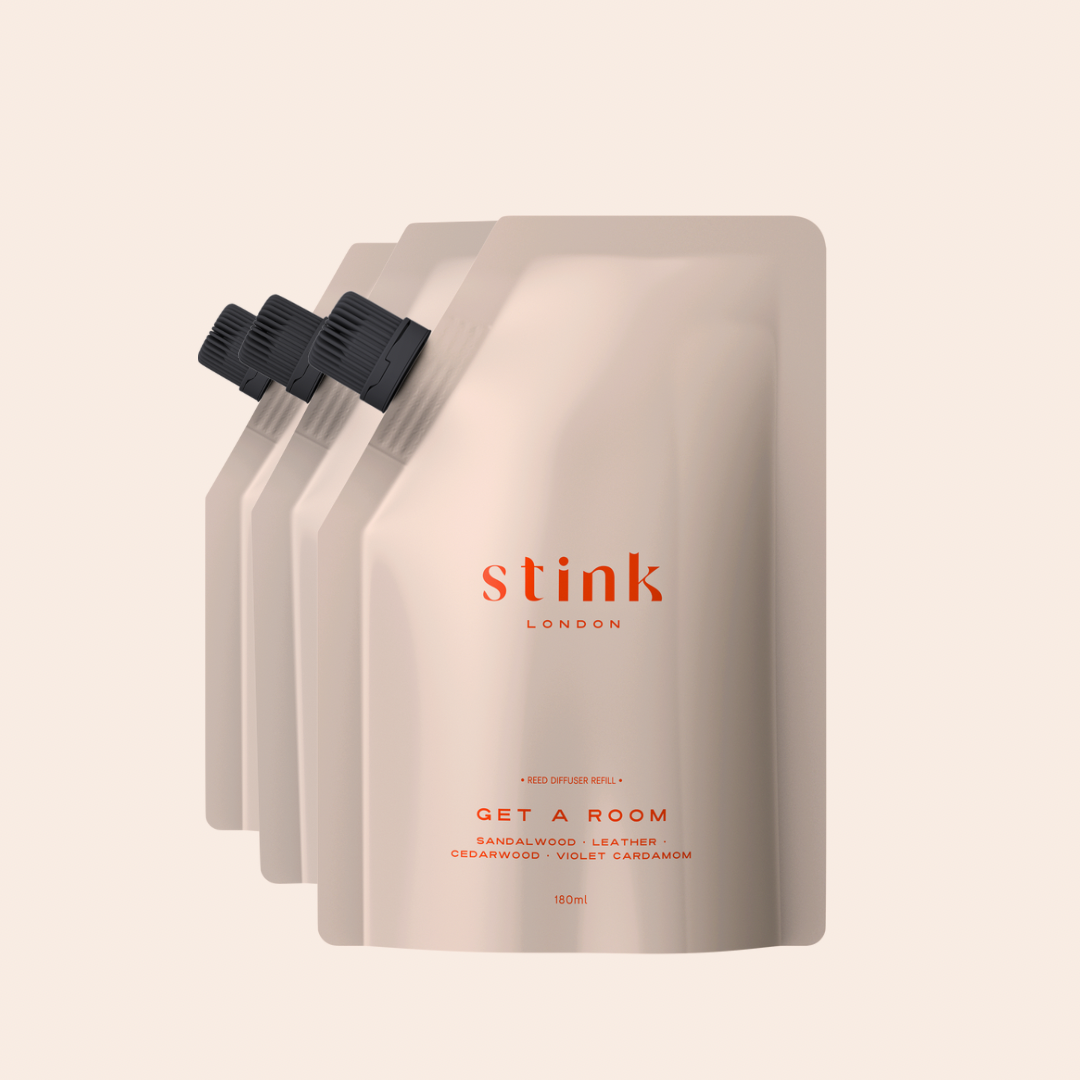 Never run dry
Maintain that smell of perfection all year round with well-timed refills in the knick of time on our handy subscription service. Feel free to switch the fragrances seasonally or stay true to you with a signature scent.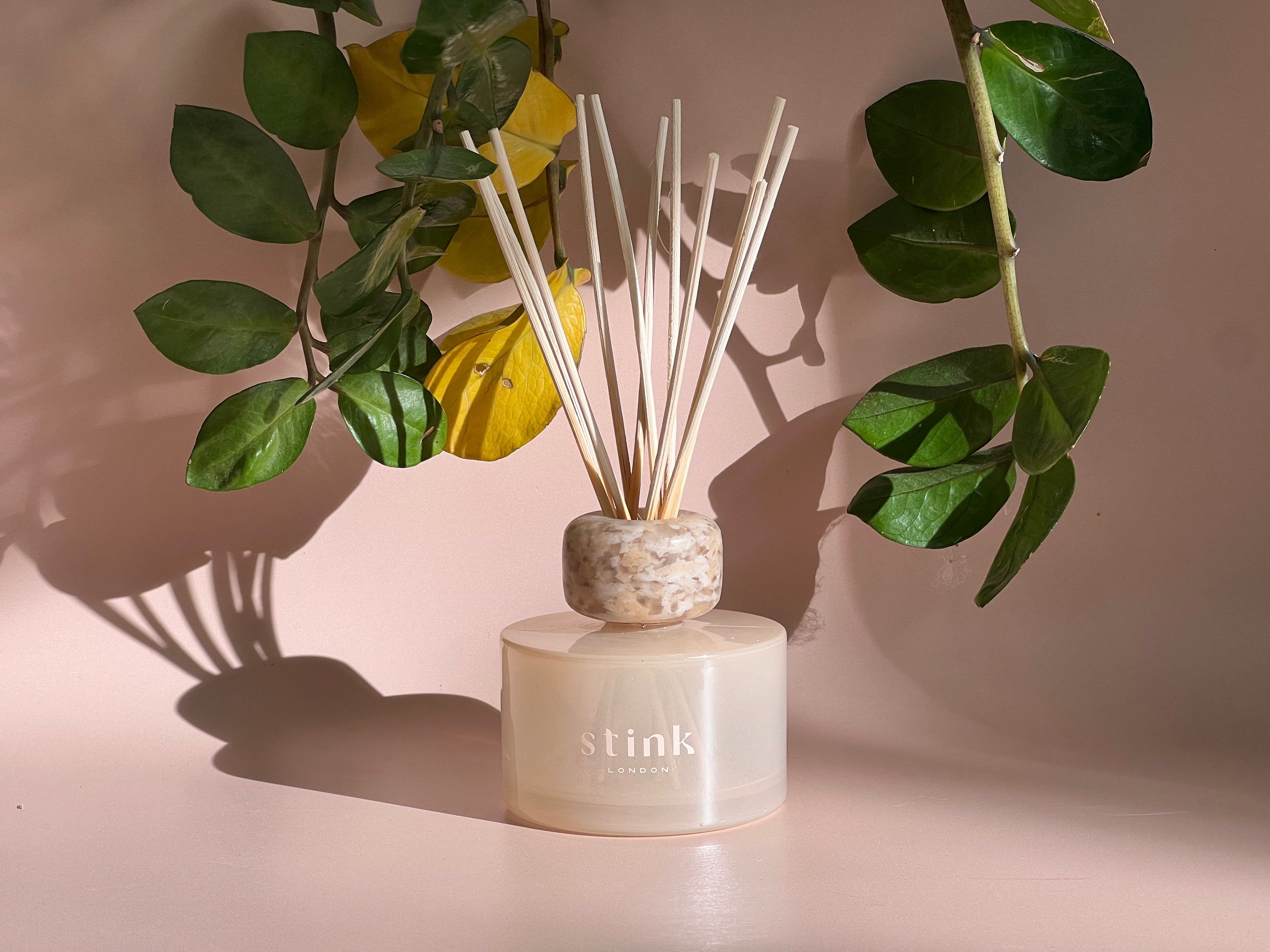 Eco-friendly
We've embraced the refill revolution to cut down on waste and emissions. We've used 100% recycled plastic in our design, low-weight eco refill pouches and fully recyclable packaging.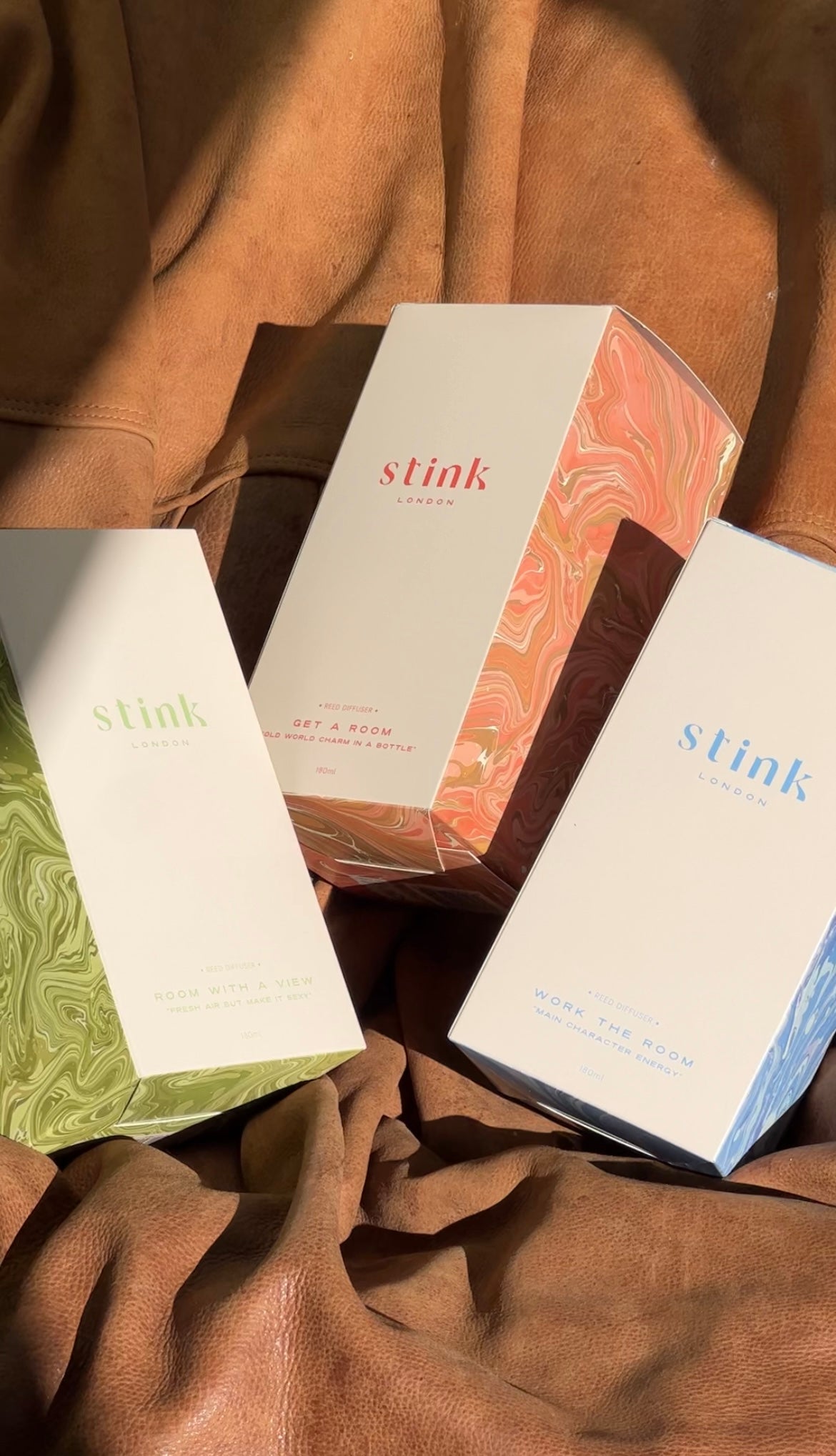 A perfect gift
What could be better: luxury scents that don't run out. You can get them started by gifting the diffuser (they can subscribe themselves afterwards), or sign them up and gift a year of refills.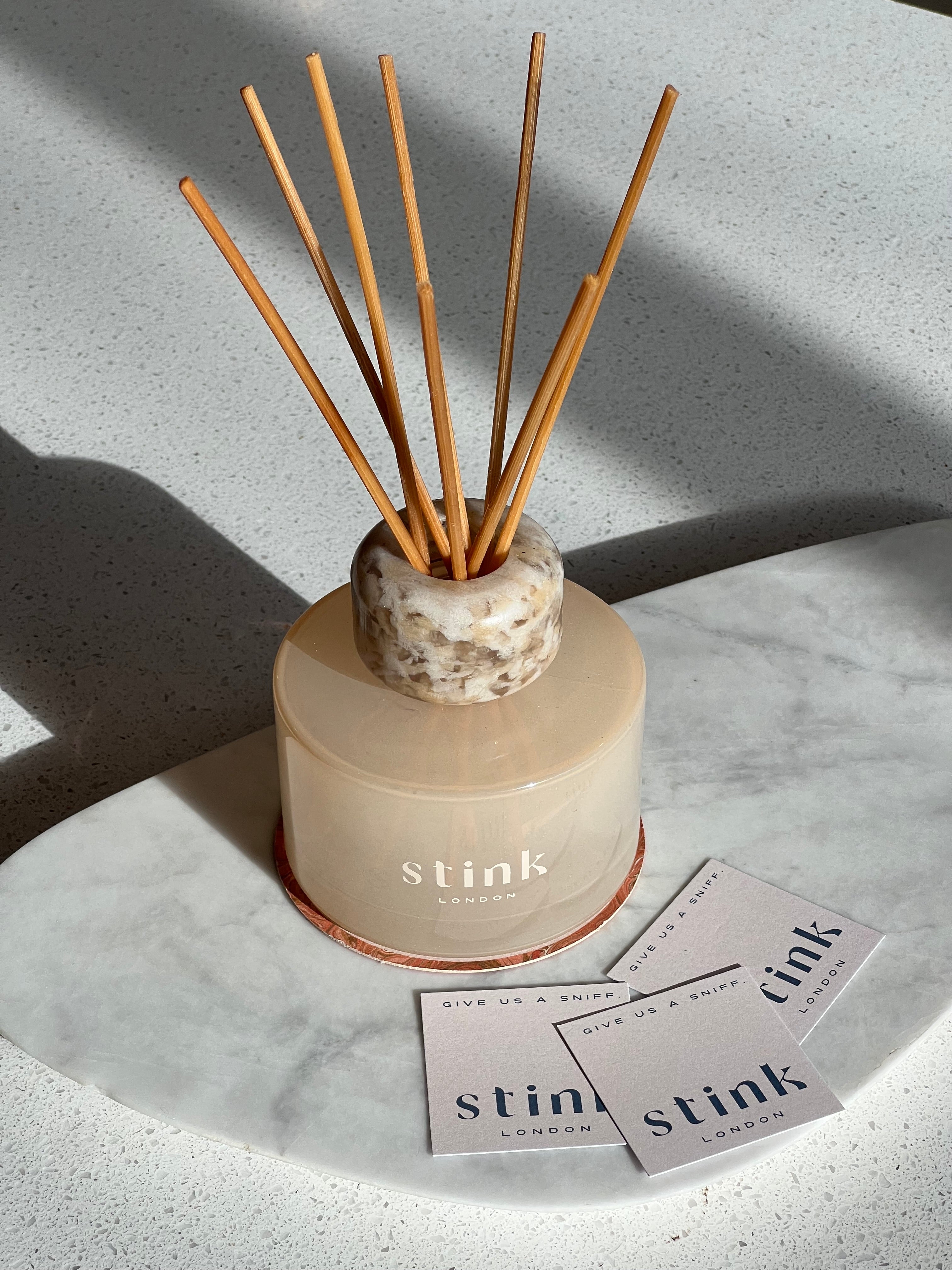 How it started
Our Story
"It all started after lockdown. Inviting guests over for the first time to meet my new baby and drink some wine. There are diffusers all round the house but, predictably, they were all empty. So no home fragrance and the nice diffuser bottles will end up in the bin. It was such a waste!
But there was the 'eureka moment': let's build the perfect diffuser that will never let you down AND reduce waste. VOILA. Style, Ease and Sustainability: they've been our core values ever since."
Founder: Ellie Derbyshire-Brown
Our Eco Values
Sustainable home fragrance, hello.
Refill Revolution
We passionately believe in doing our bit to reduce waste, emissions and our carbon footprint. That's why we've embraced the Refill Revolution. Buying our refillable diffuser cuts your impact by nearly 75%!
100% Recycled Plastic
We don't just reduce waste. We also close the loop. Our designer collars look like marble but they're actually 100% recycled (and 100% recyclable) single use plastic bottles.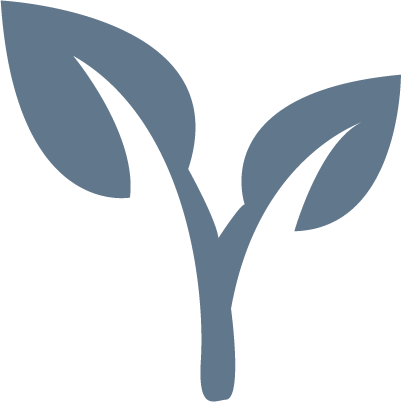 Eco Refill Pouches
Subscribe and your low weight refill pouches are sent on existing postal routes (aka low carbon footprint). They can be recycled at dedicated stations or you can return them to be reused or recycled.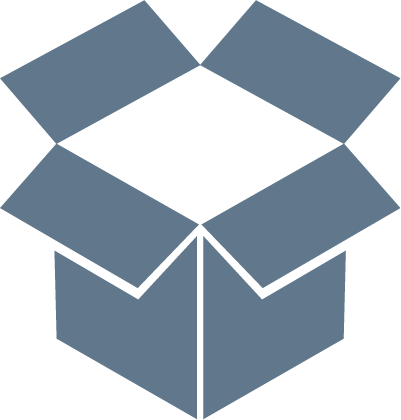 Sustainable Packaging
Our packaging is gorgeous enough to keep but it's also sustainably sourced, printed and, of course, fully recylcable. Plus, we worked with a marble artist to create the artwork.
Luxury home fragrance, without the markup.
Luxury home fragrance, without the markup.
Luxury home fragrance, without the markup.
Luxury home fragrance, without the markup.
Luxury home fragrance, without the markup.
Luxury home fragrance, without the markup.
Luxury home fragrance, without the markup.
Luxury home fragrance, without the markup.

"Fresh Air But Make It Sexy"
Room With a View
Tonka • Magnolia • Amber
Vanilla is the most popular fragrance note according to polls, but lesser known Tonka is the cooler little sister. Less of the sugary bakery undertones, here is something more nuanced. Livened up with some florals and some balsamic depth and Room With a View is like a walk through an English country garden on summers day, without the rain.

"Old World Charm In A Bottle"
Get a Room
Cedarwood • Leather • Sandalwood • Violet Cardamom

Wood and leather is a warm, intoxicating, alluring combination that draws you in and won't let you go. Adding in some sweet and spicy violet cardamom is genius: this fragrance is deep Santal luxury. It's nostalgic for old times but it ain't old-fashioned. This is hot-detox-masculinity and it suits you.

"Main Character Energy"
Work the Room
Coconut • Sicilian Citrus • Neroli
A bounty of indulgent fruity juiciness, Work the Room is exotic and exciting. The coconut sweetness mixed with the citrusy bounce buzzes this fragrance into a life destined for popularity and stardom. This is how that girl smells, the one with the cool jacket and the headphones, who just wafted past and smiled at you.