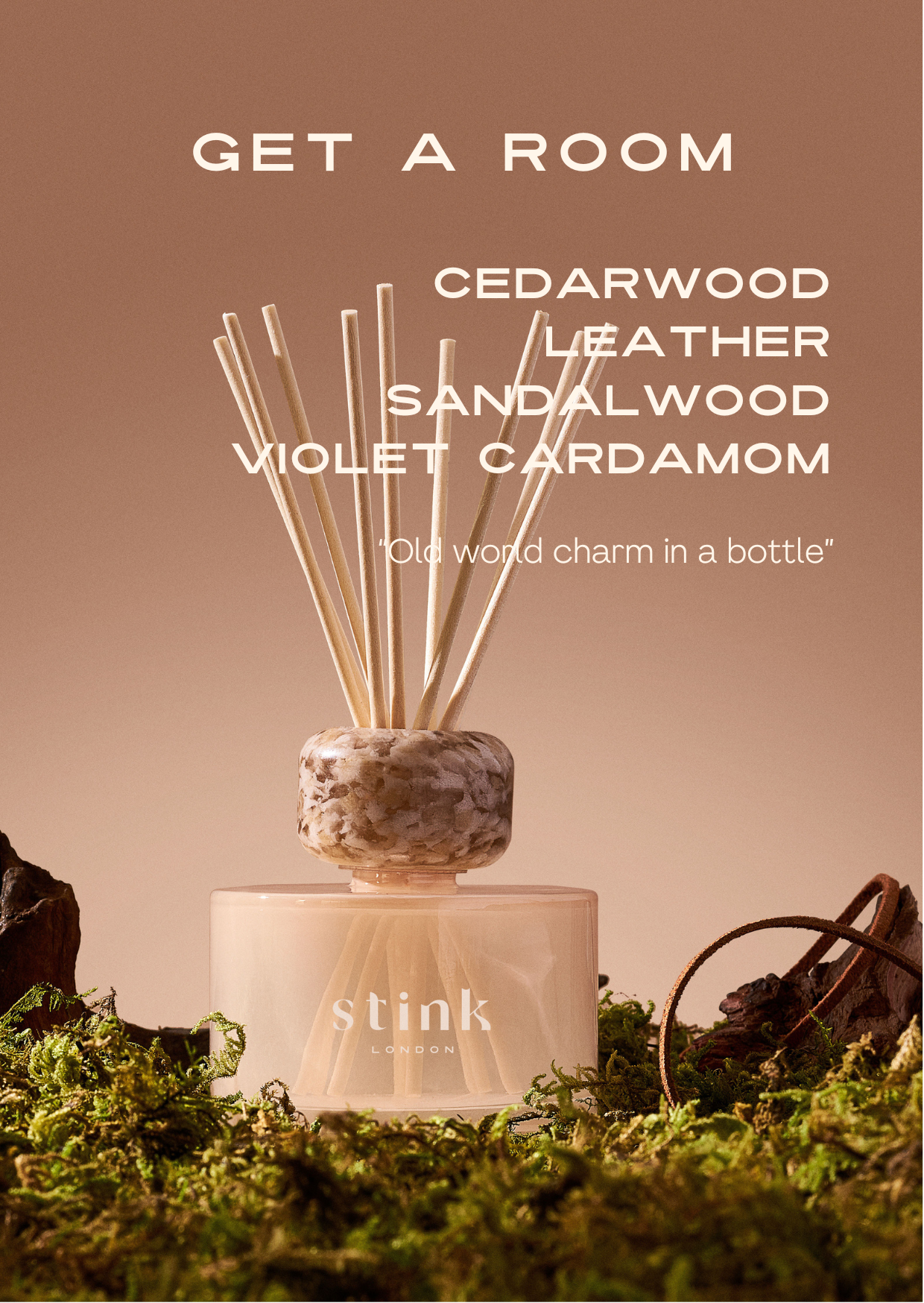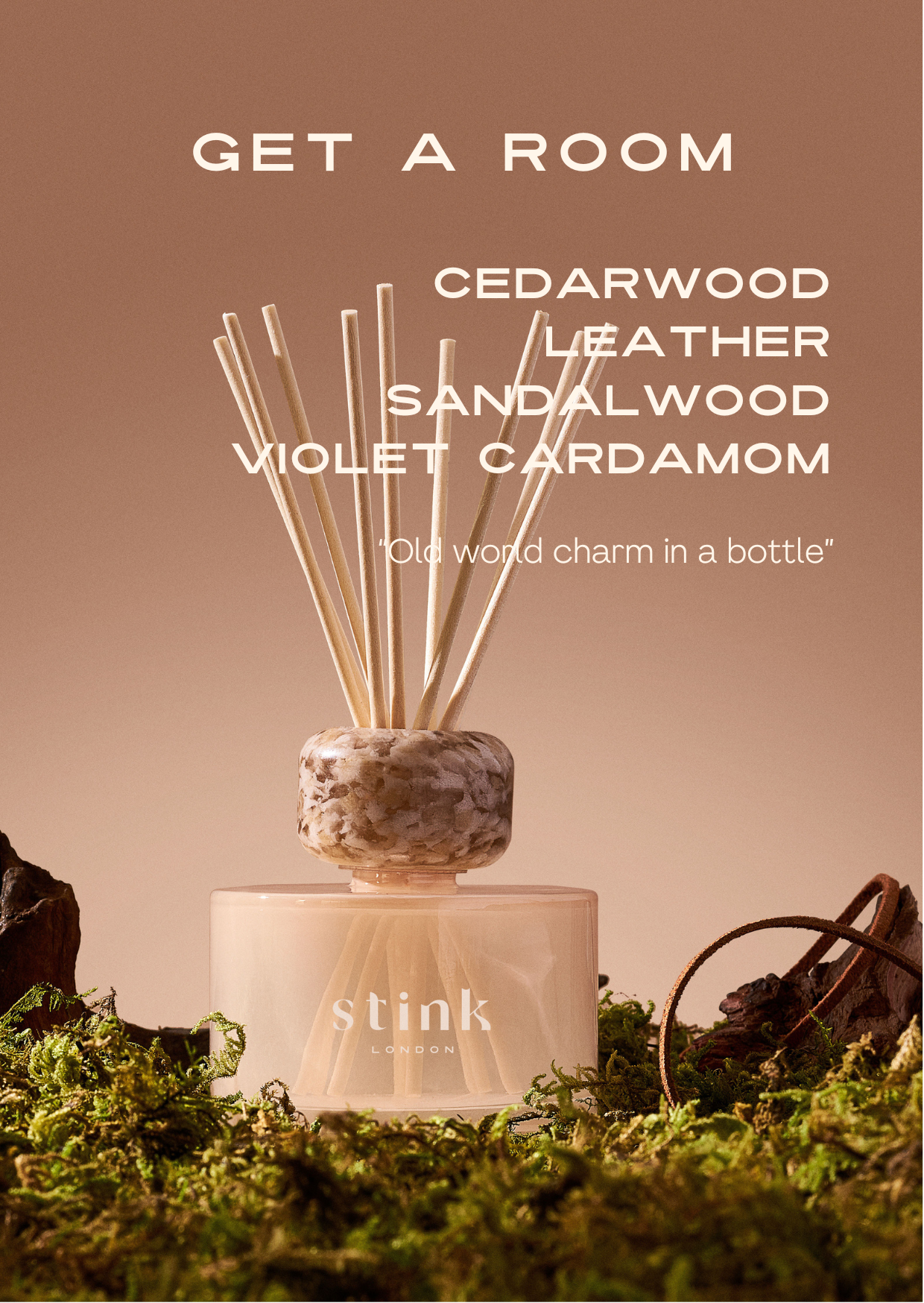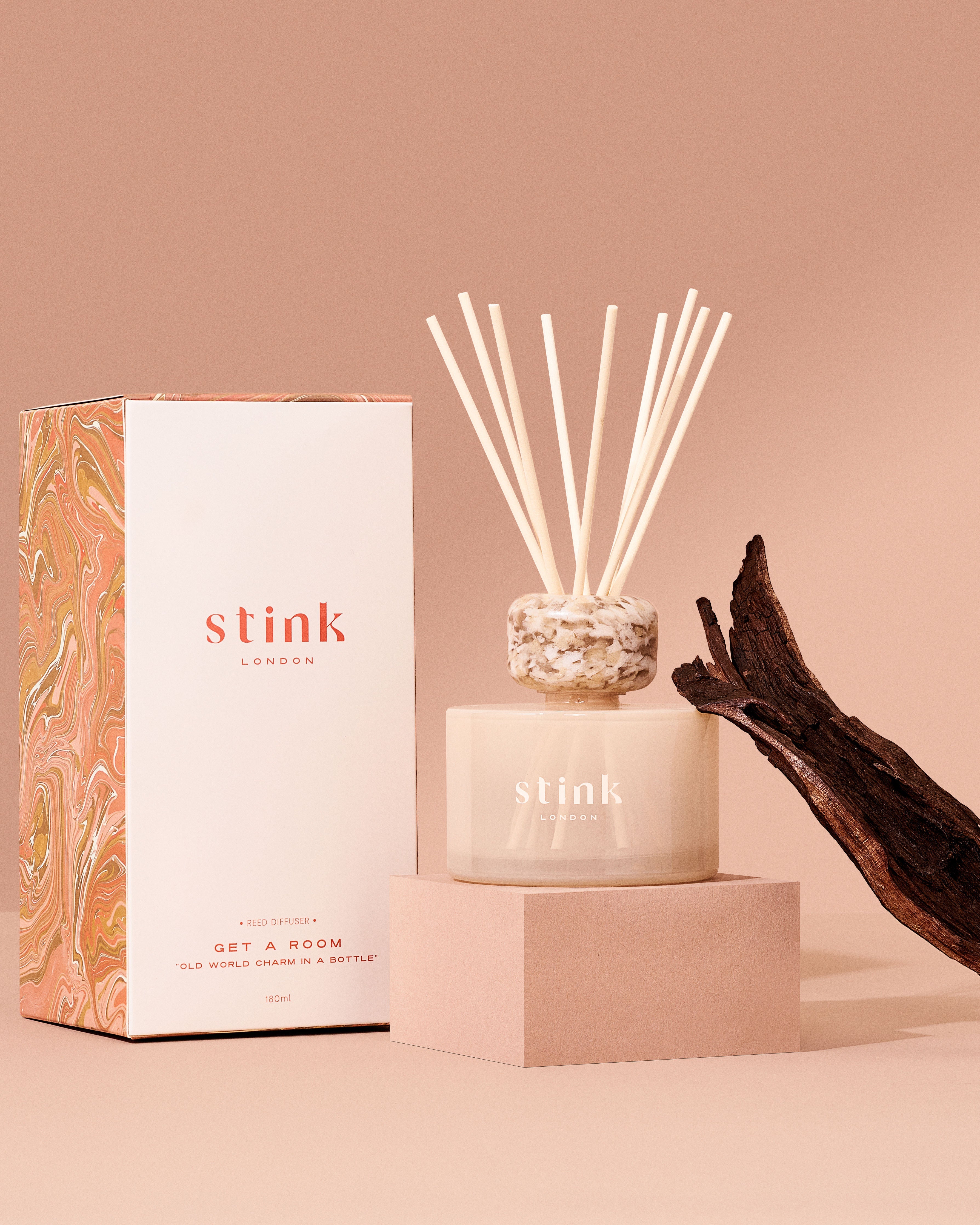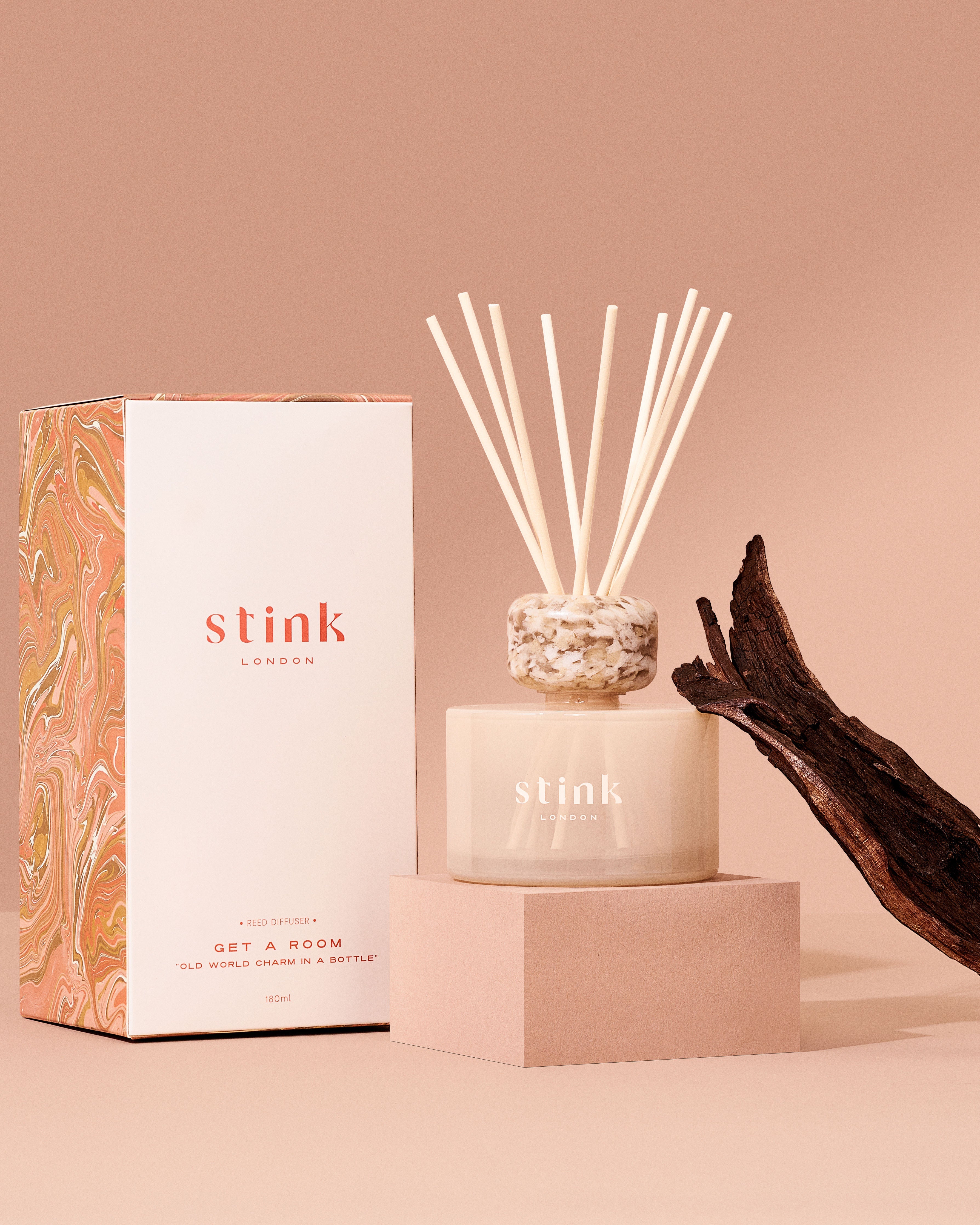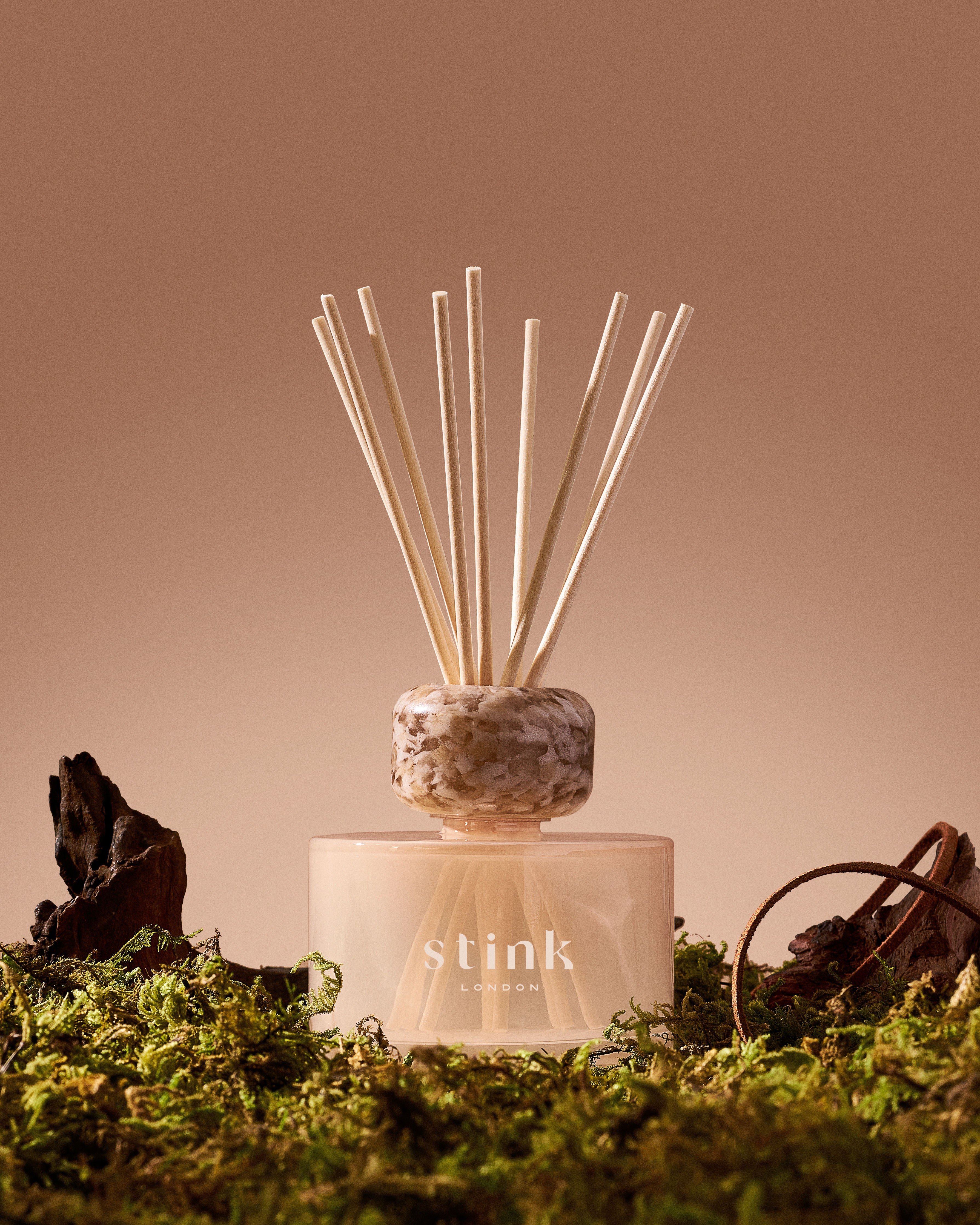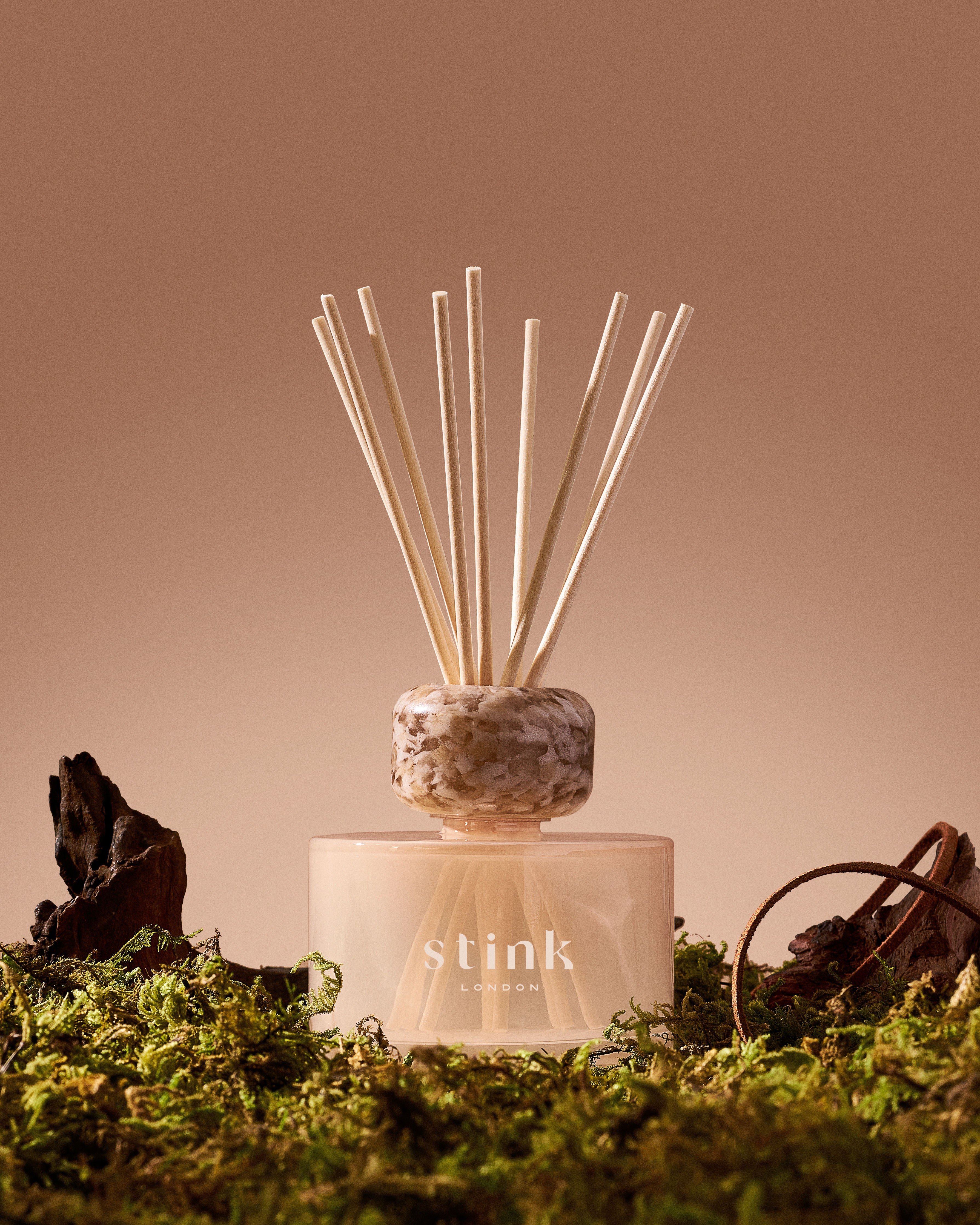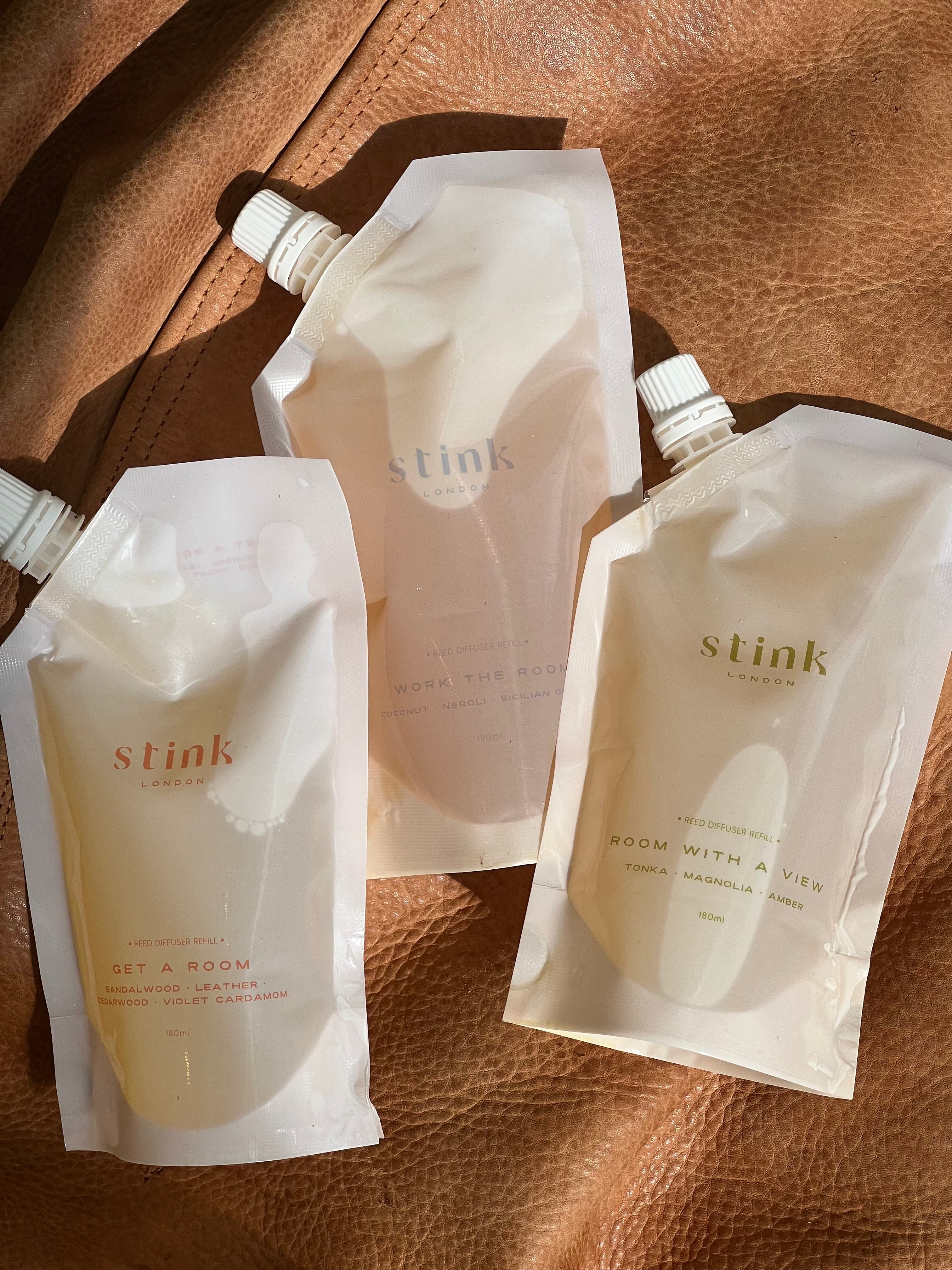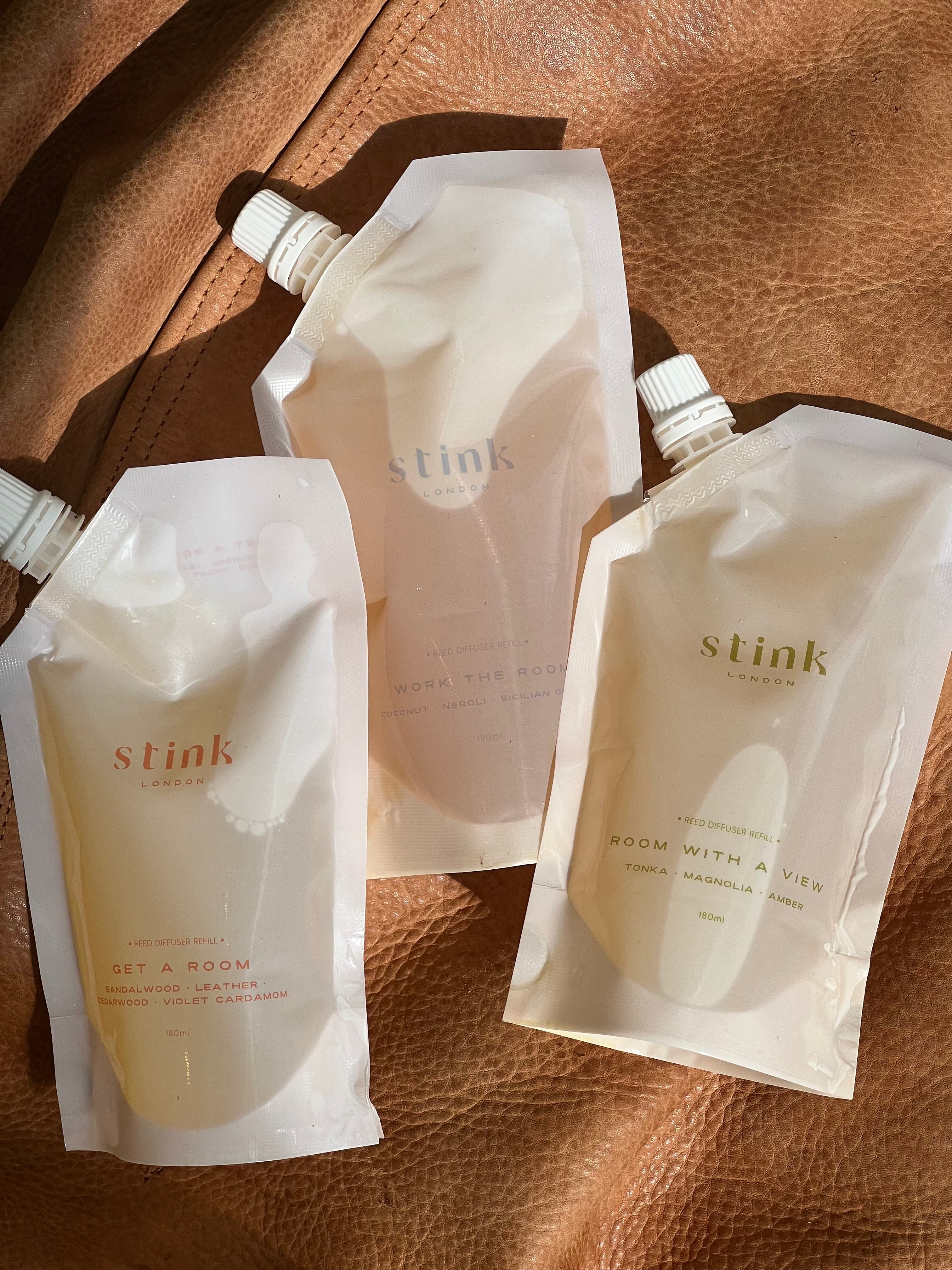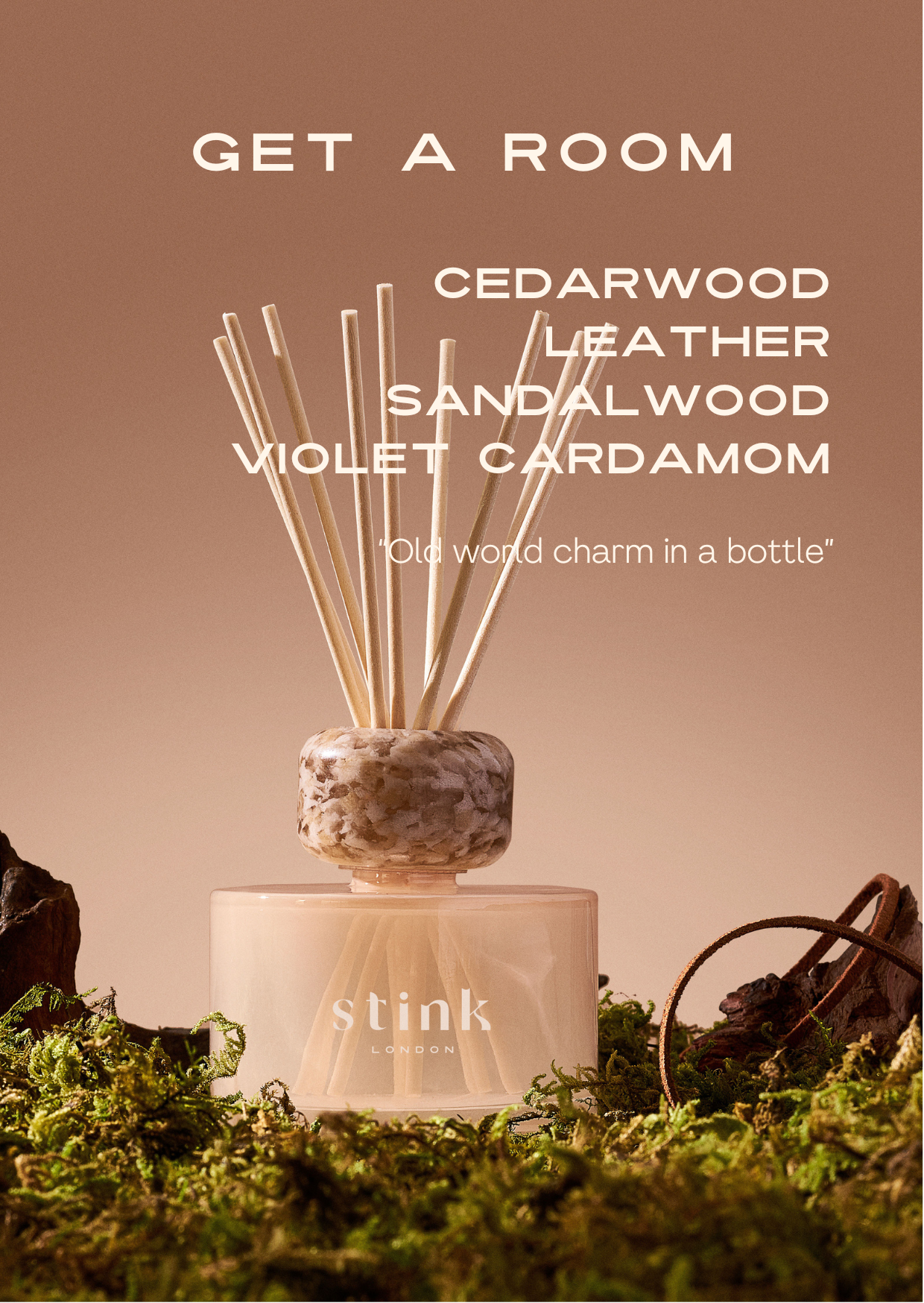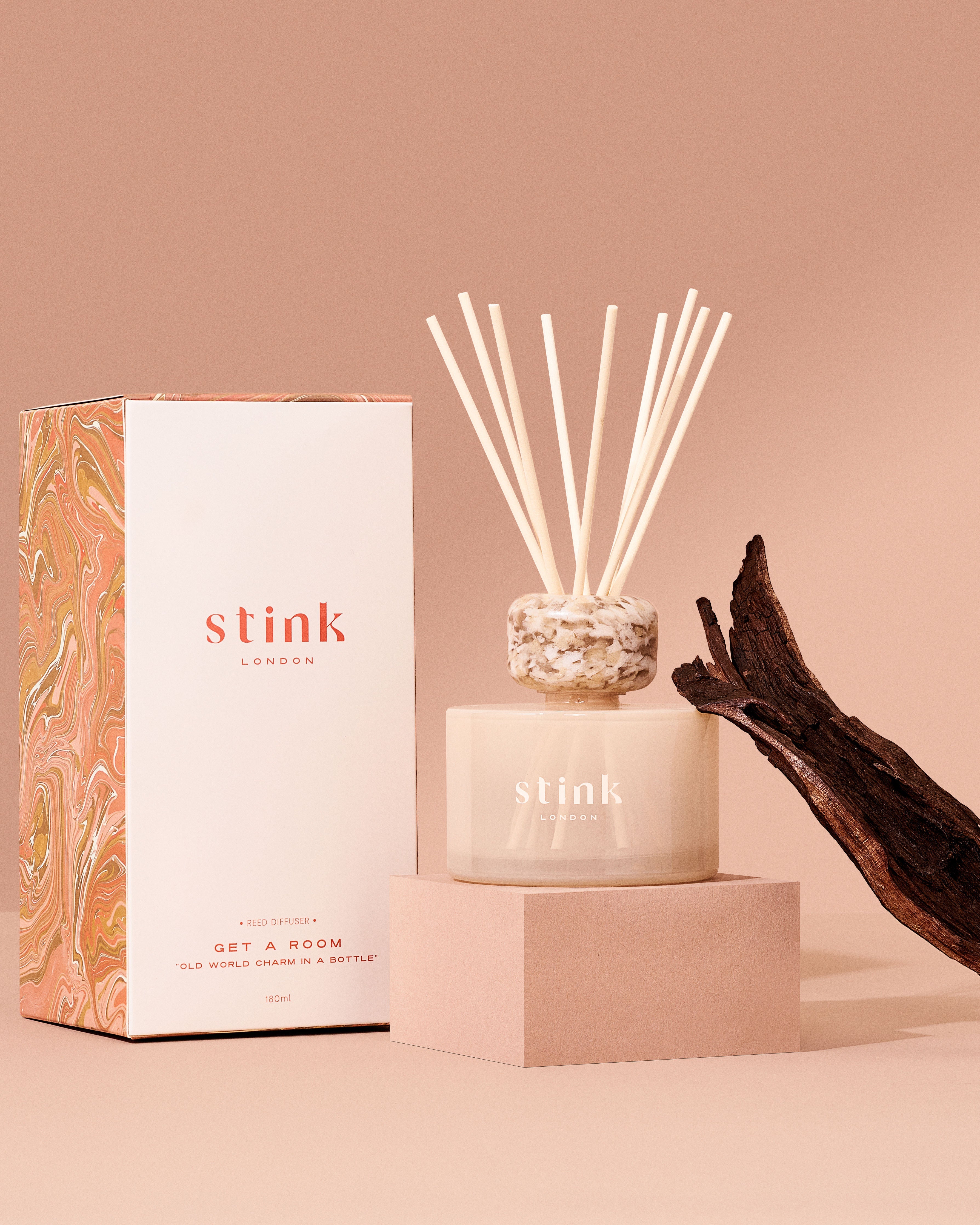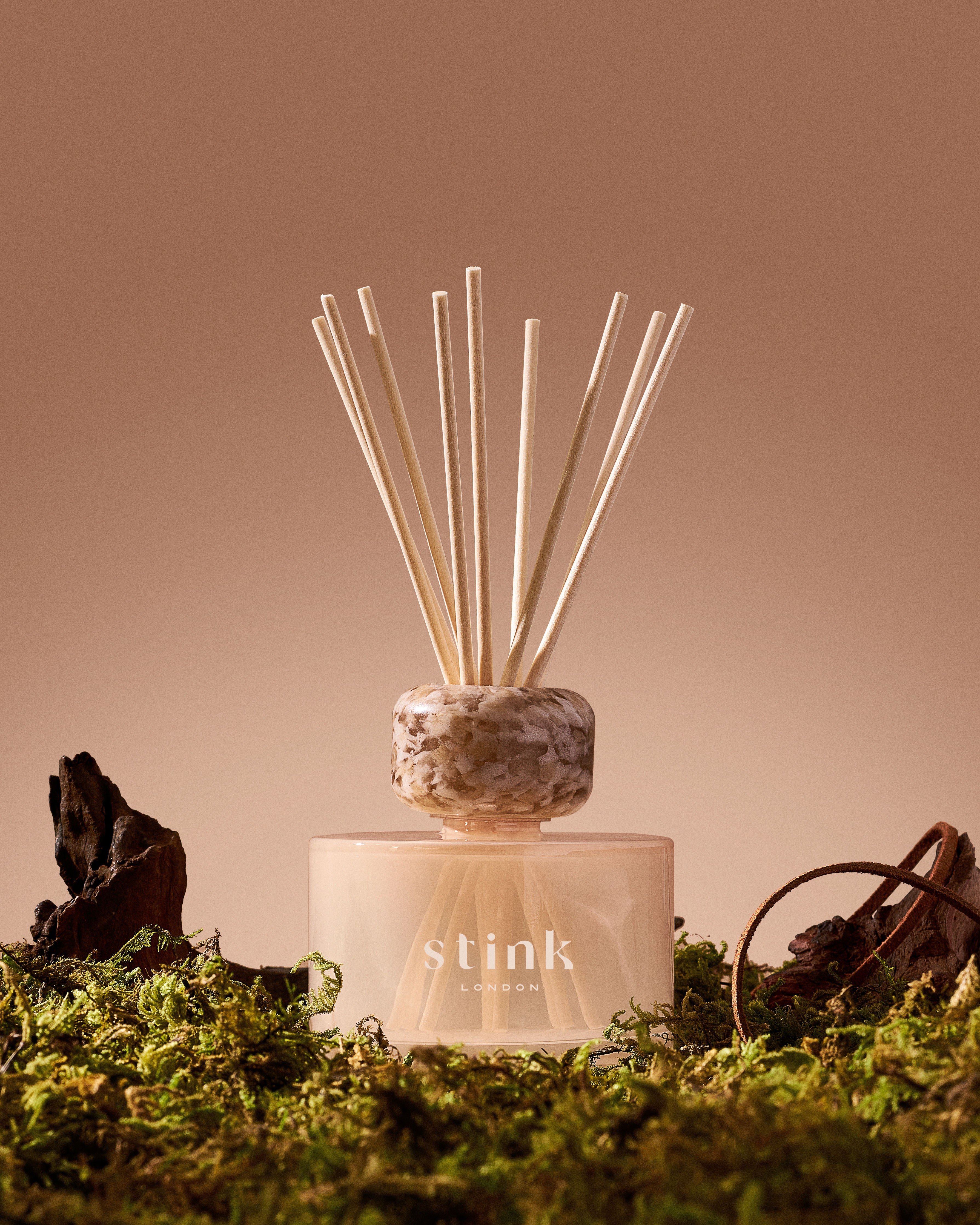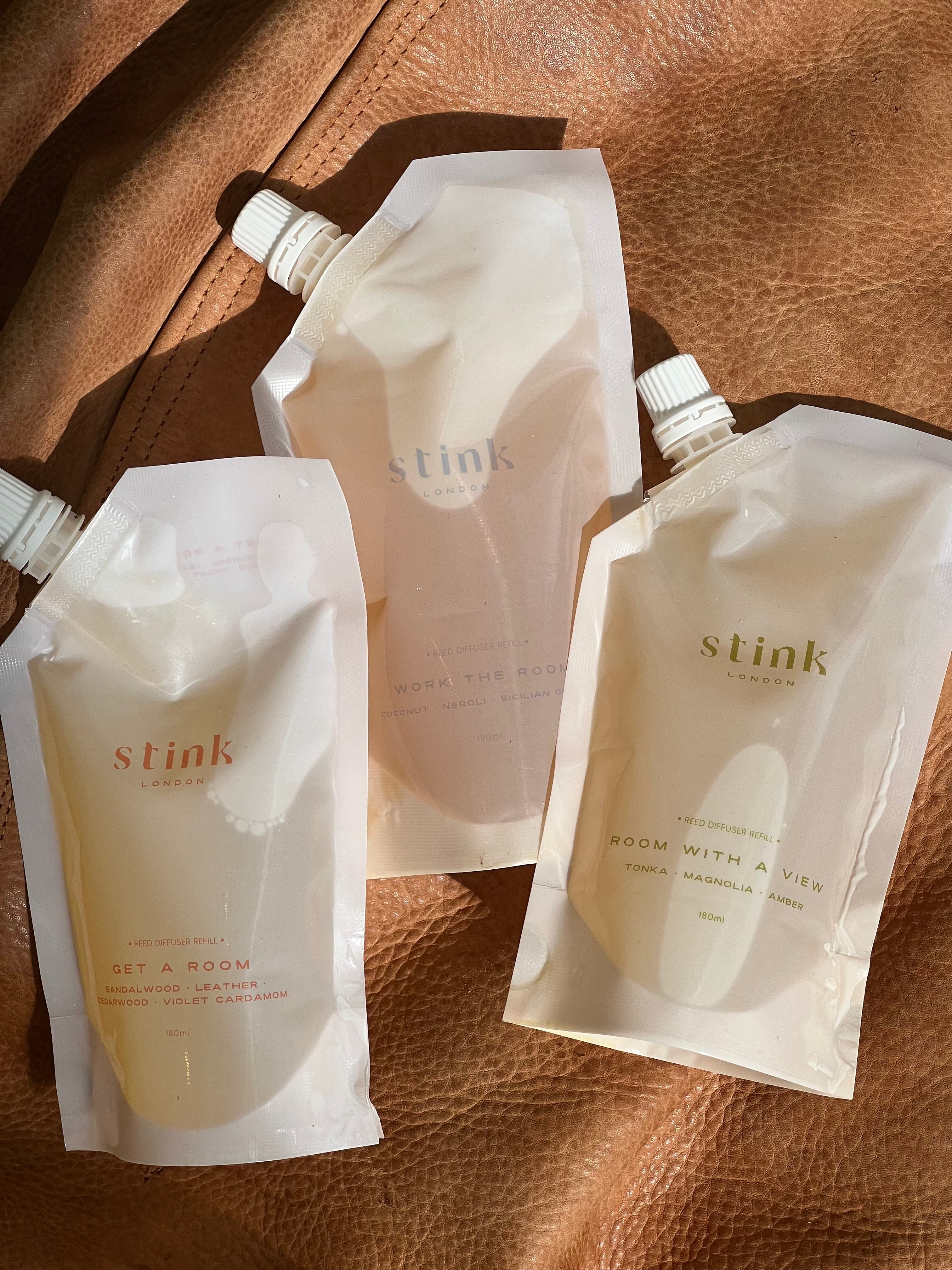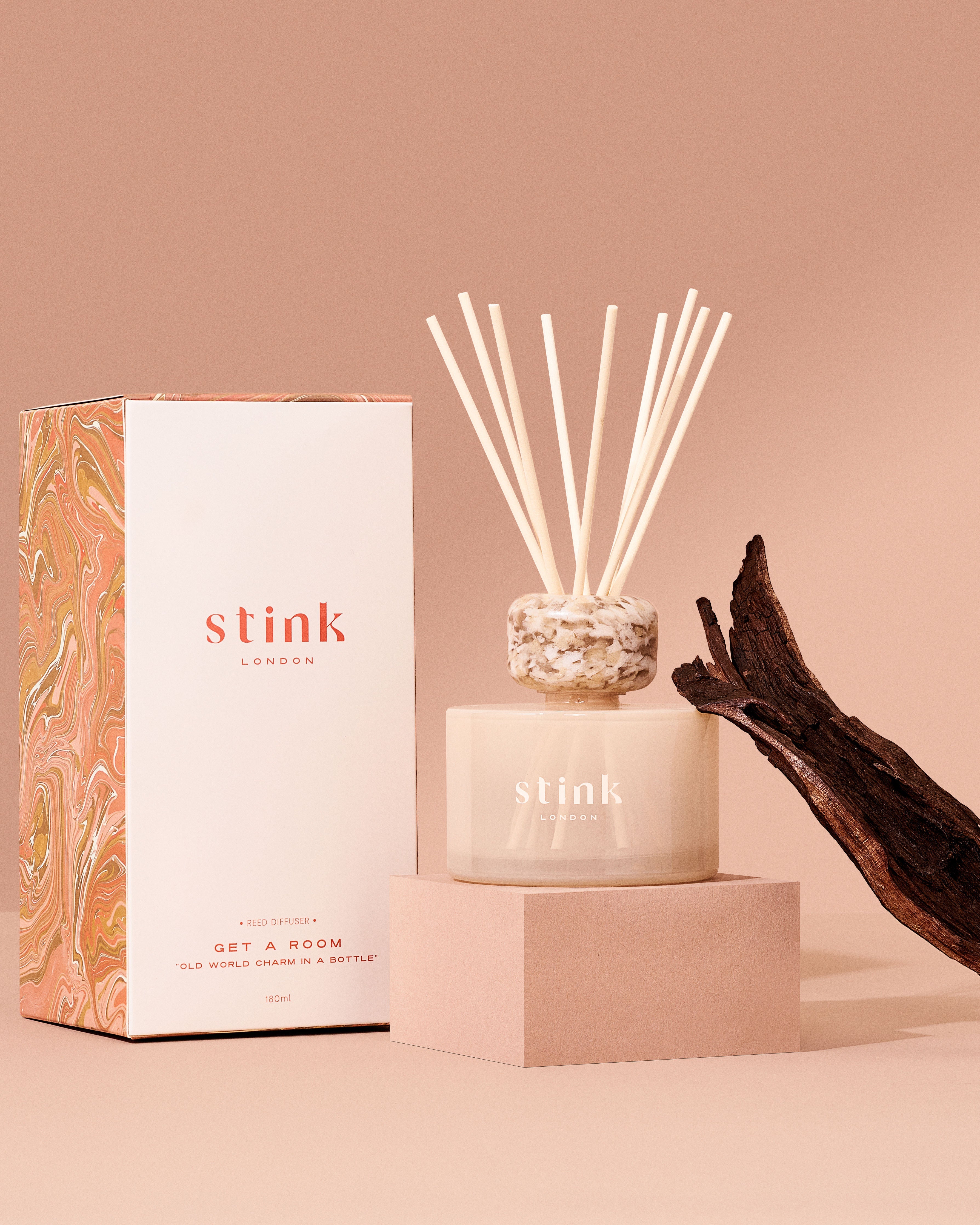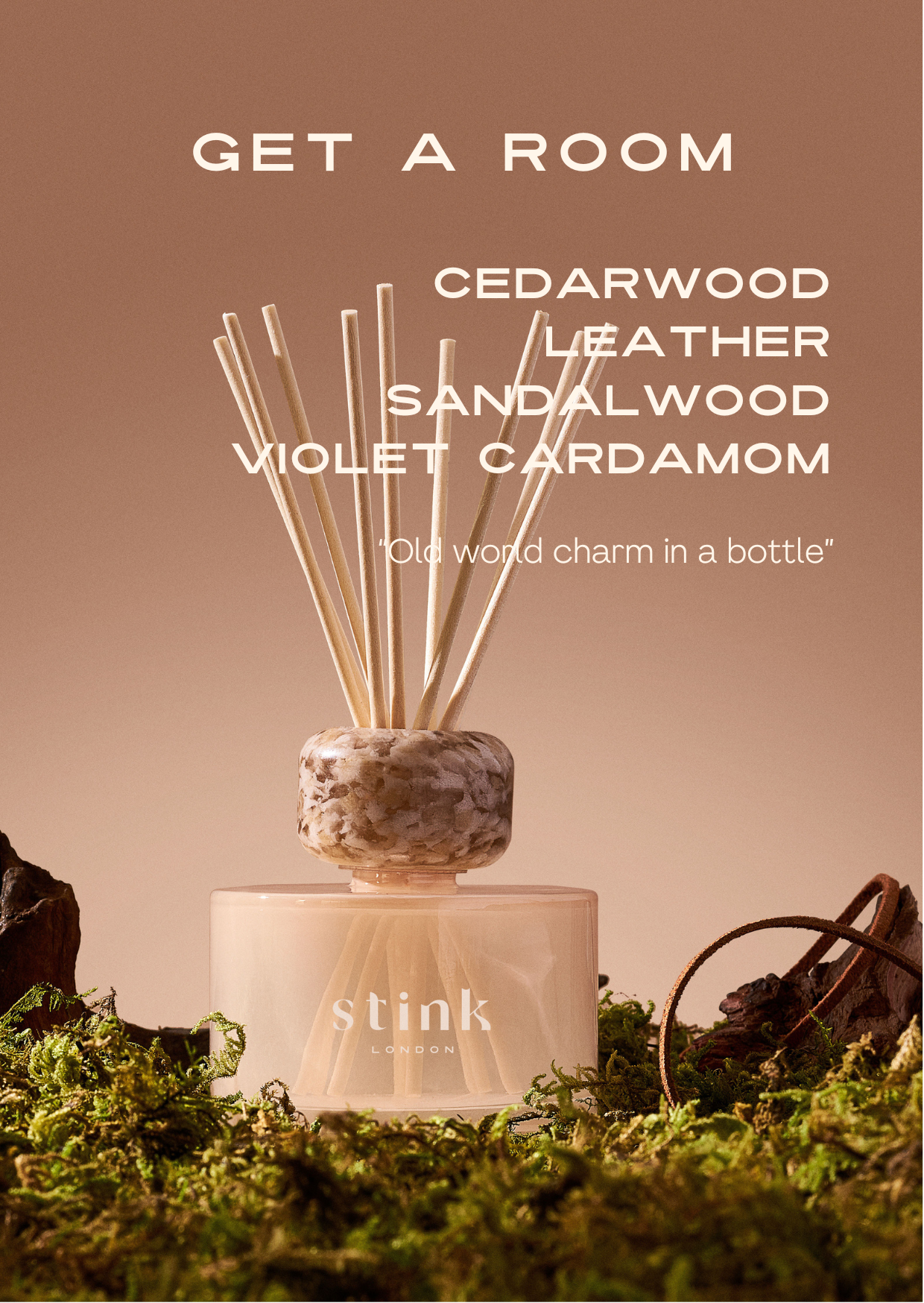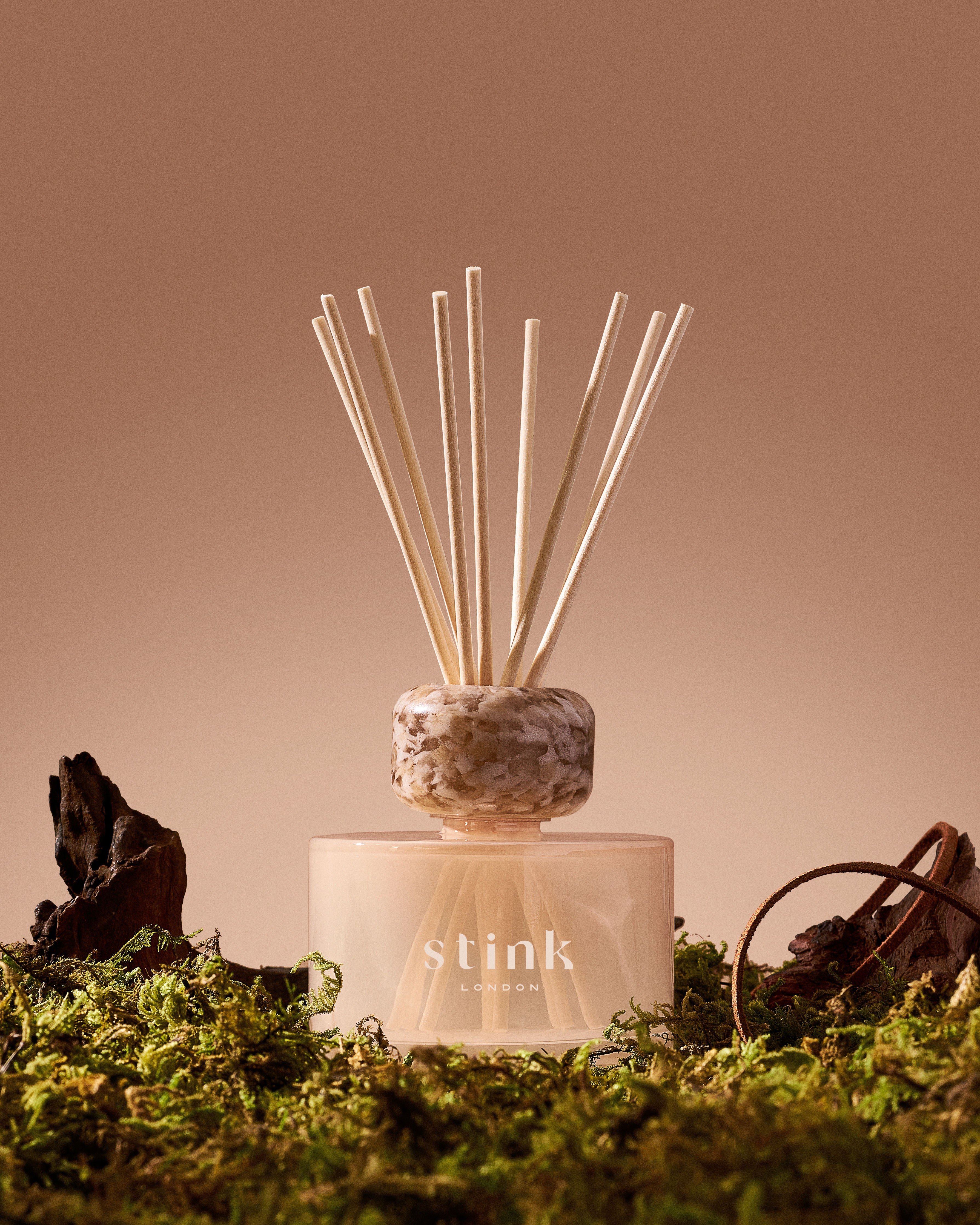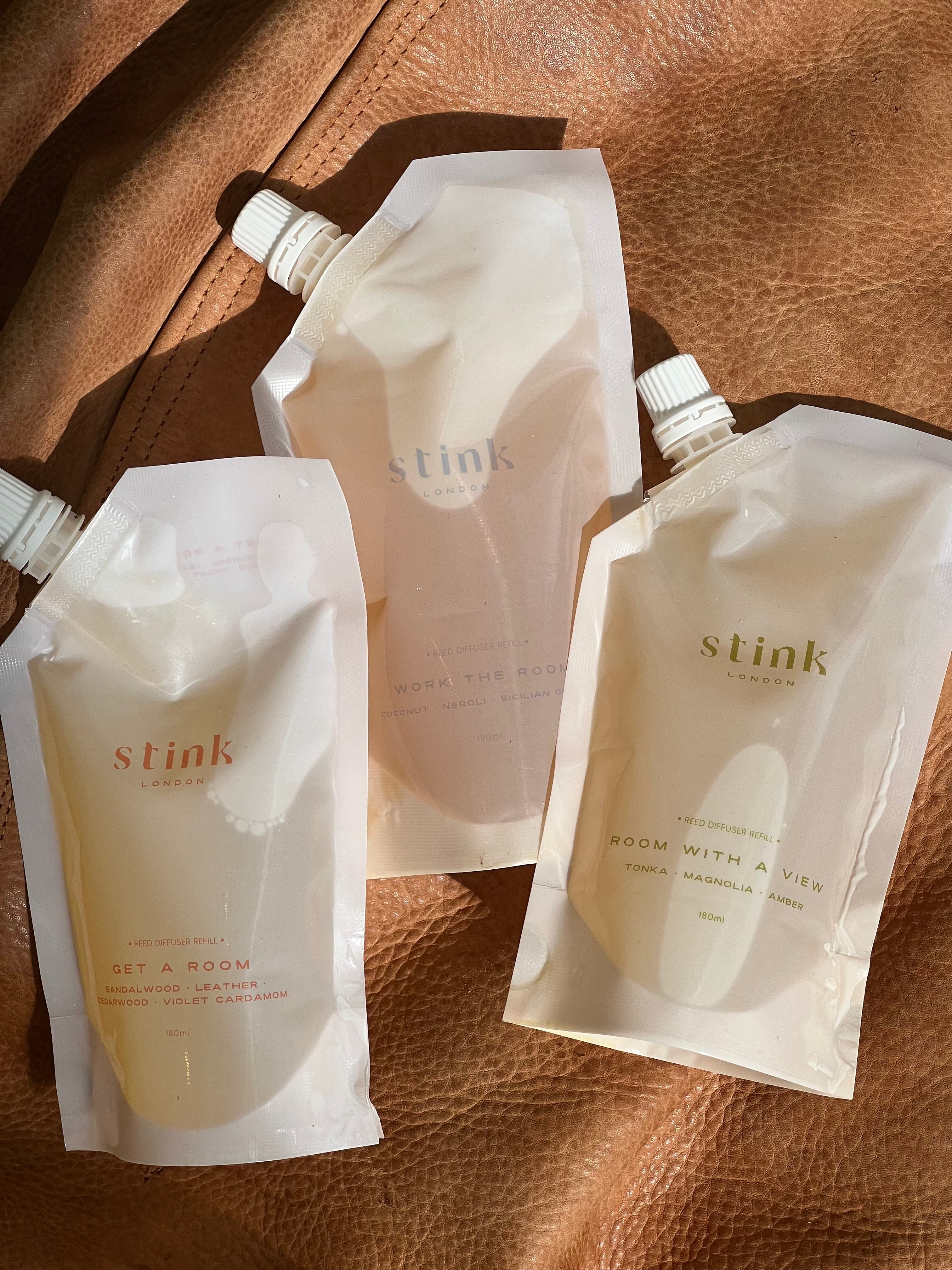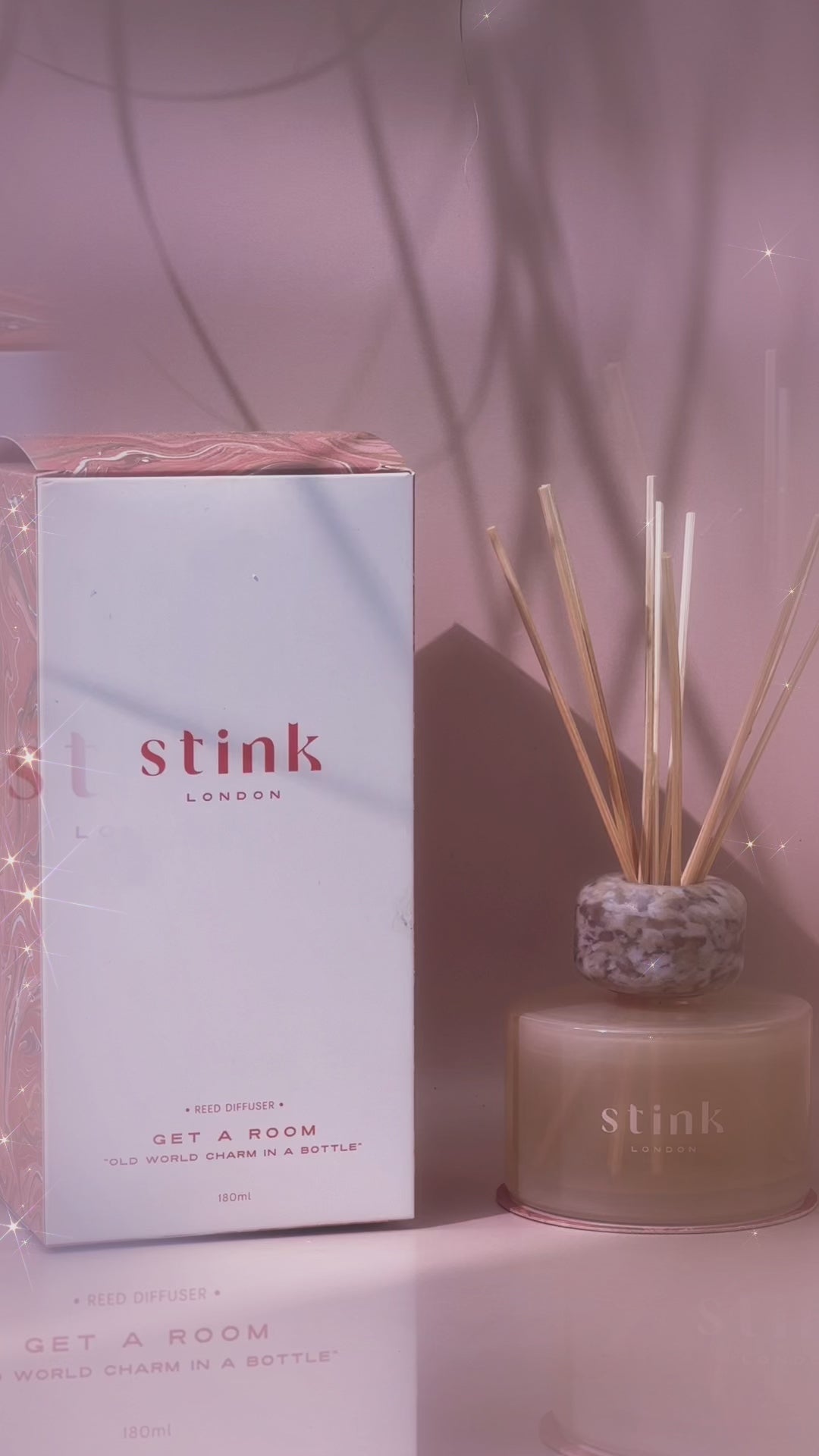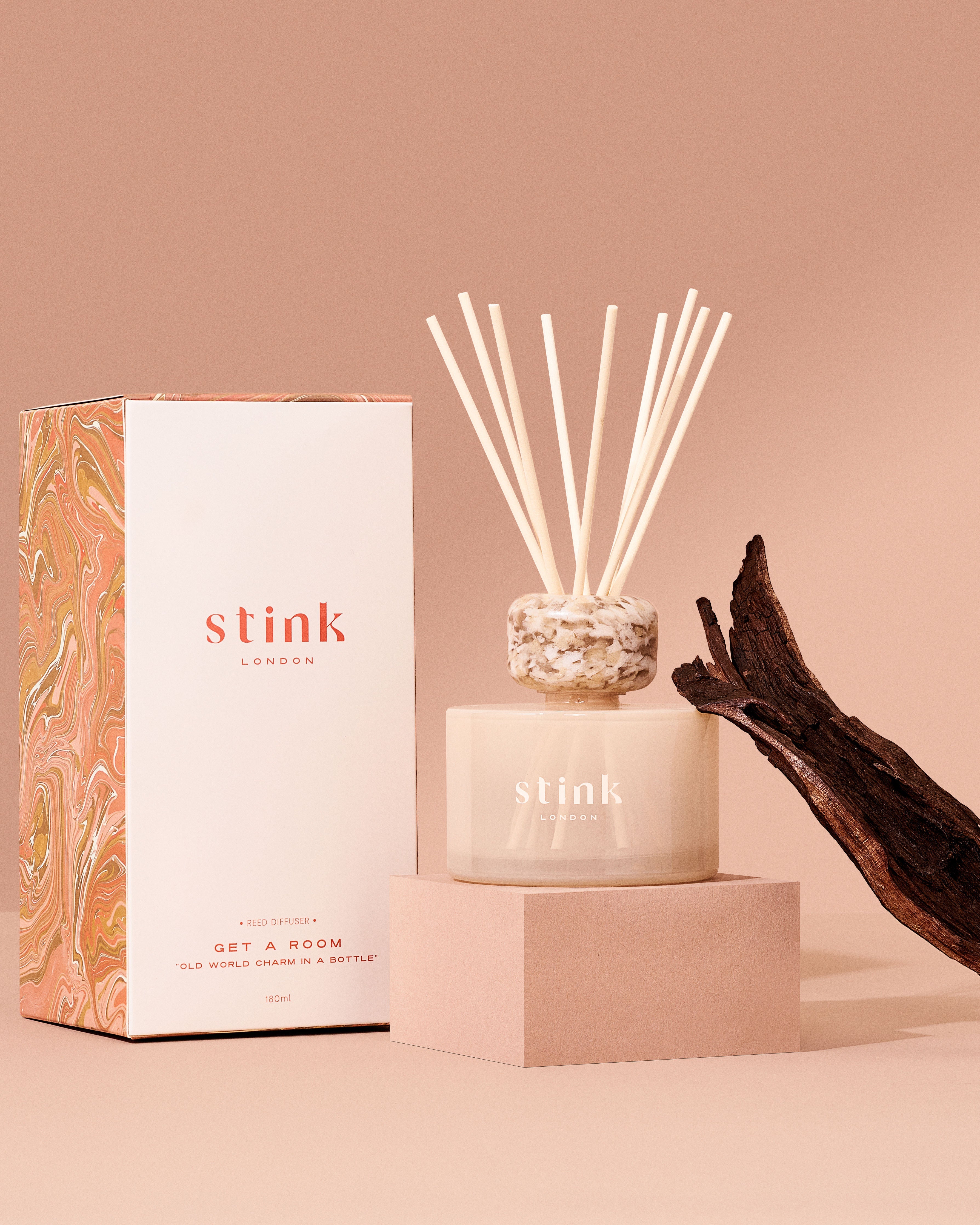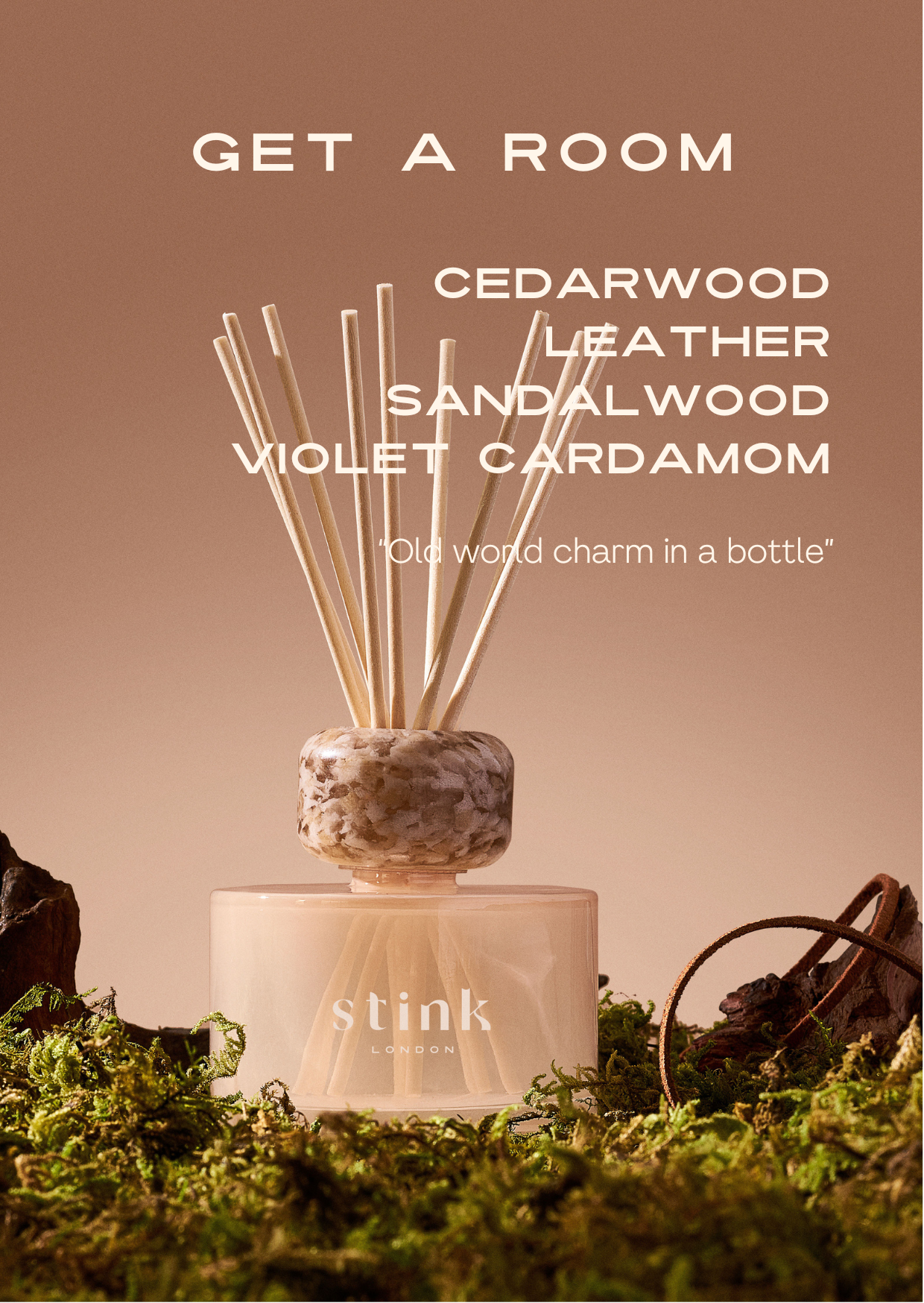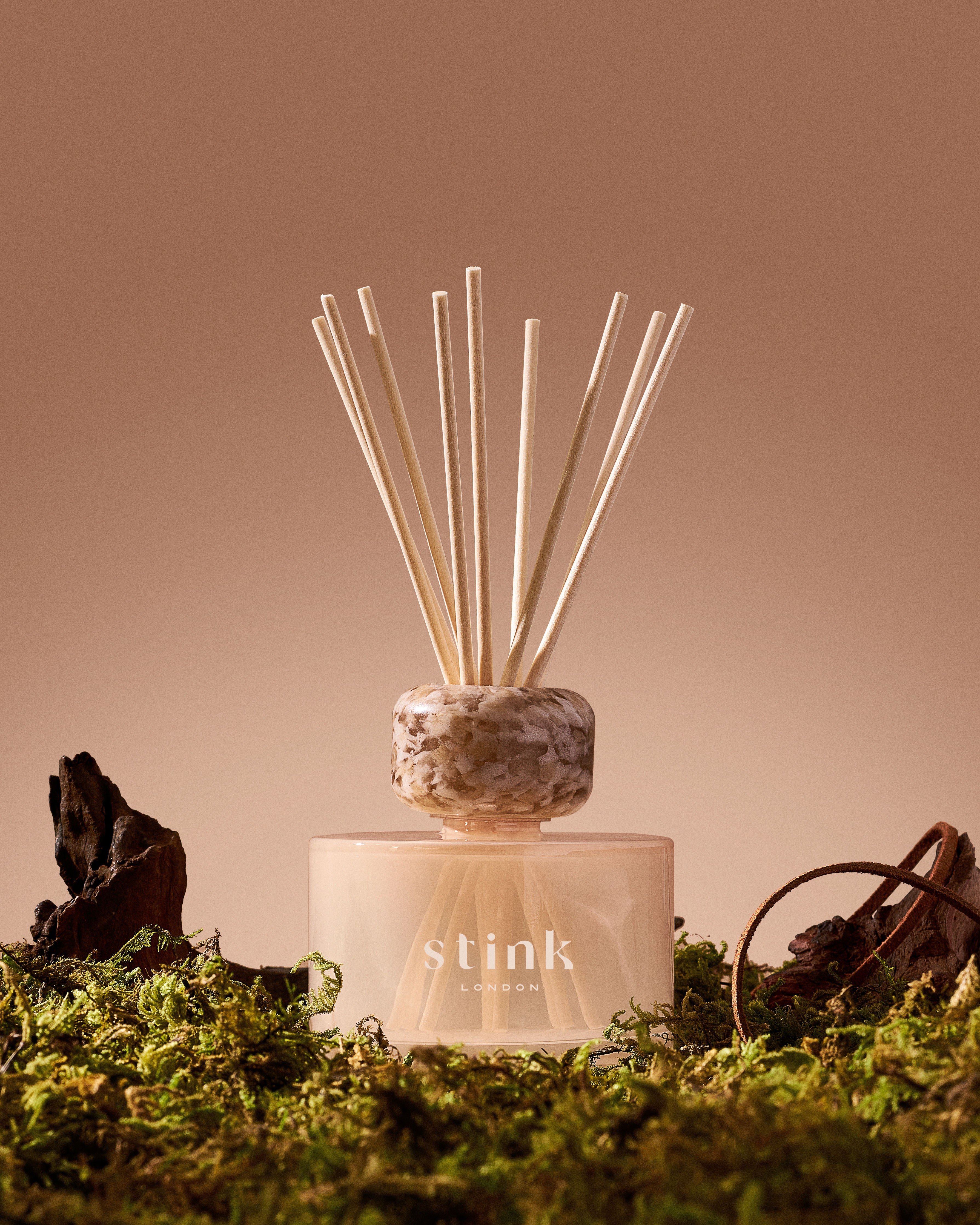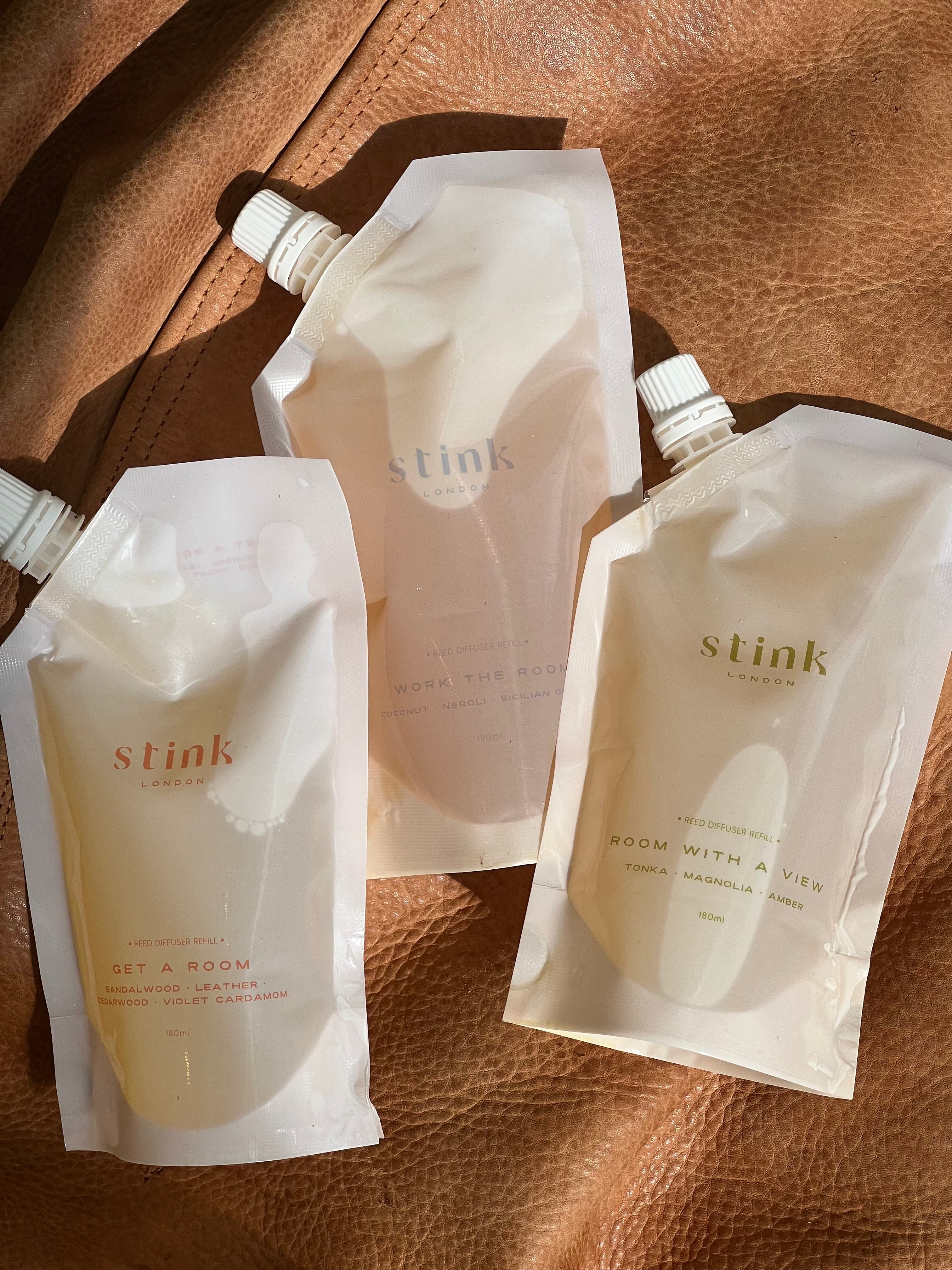 The Reed Diffuser: Get A Room
Everlasting fragrance has never been easier. it's scent to your door, literally.
The Fragrance
What's in the box
Description
Get A Room: Cedarwood, Leather, Sandalwood, Violet Cardamom.
We describe it as: "Old world charm in a bottle"
An enveloping, alluring, deep and magical fragrance of detox-masculinity.

Your Diffuser comes with everything you need to for 24/7 scent perfection:
Your Stink London Diffuser bottle (a lifer).
180ml of plant-based, perfume quality diffuser fragrance (your diffuser comes with the scent pre-filled, then subscribe for refill eco-pouches).
A one-of-a-kind 100% recycled plastic collar.
10 rattan reeds for maximum distribution.
Collectable fragrance coaster.
It is all plant-based, cruelty free and environmentally friendly!
GIFT OPTION: Gift a Refillable Reed Diffuser. You can gift as a one off starter pack (your lucky loved one can sign up for refills themselves later) or as a subscription!
One diffuser for life!
Join the refill revolution.
Never waste money on a diffuser again.
100% flexible: cancel or reschedule anytime!
Rotate fragrances or stick to a signature scent.
Eau de Parfum fragrance strength.
Hand-poured in Devon & UK made.
Convenient, Sustainable, Luxury scents without the markup.
Your home should smell as good as you do.
In your box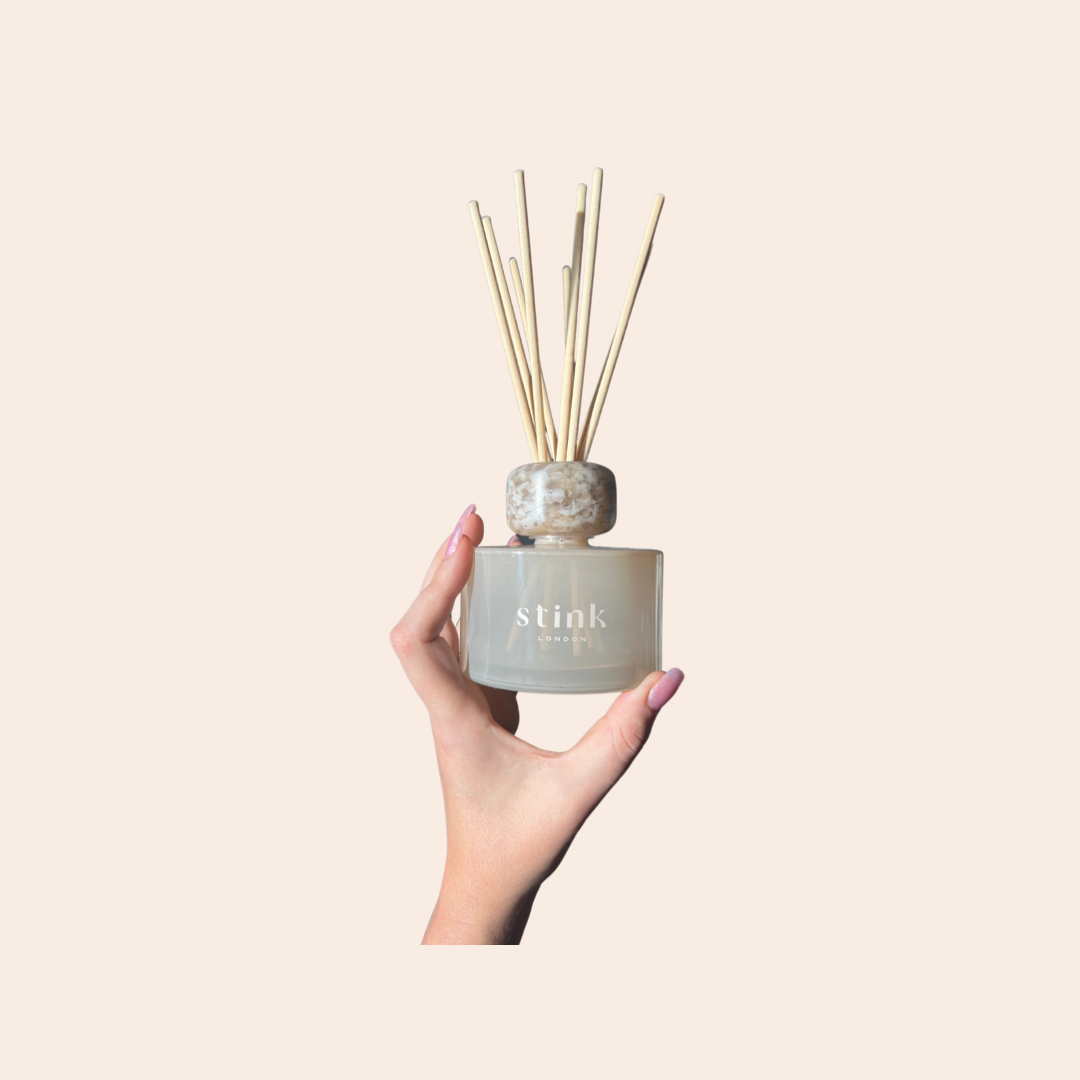 Diffuser bottle with scent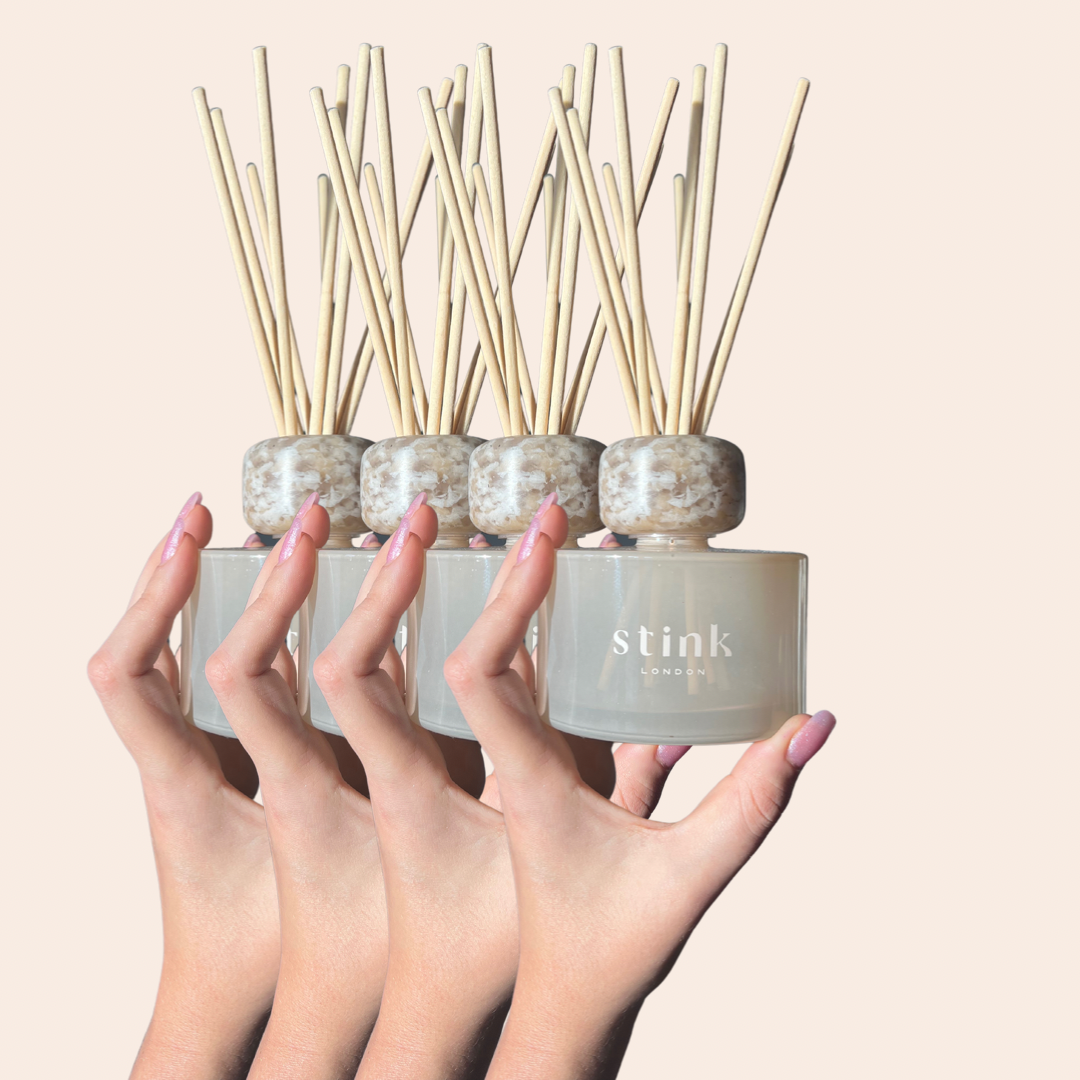 Reeds x10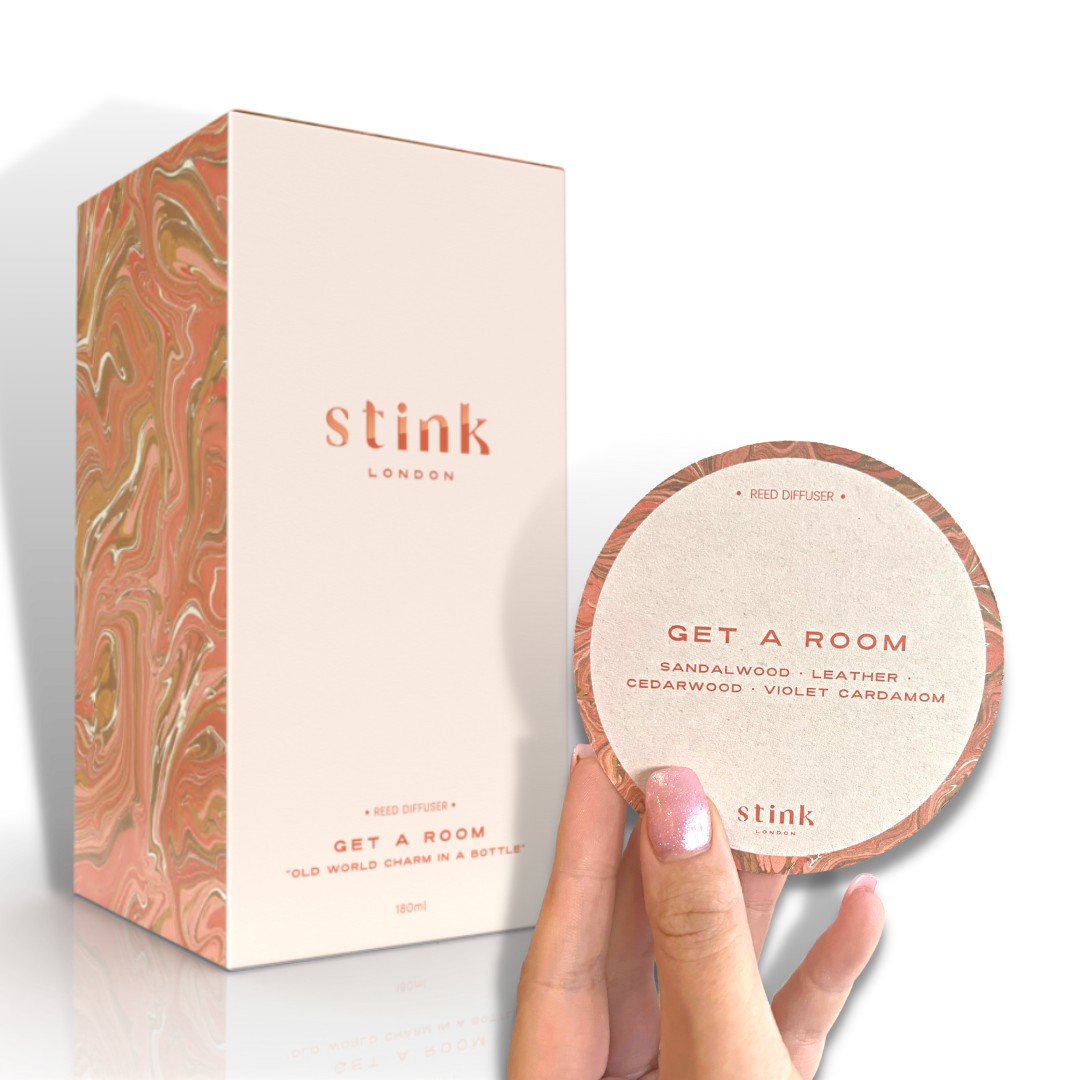 Fragrance coaster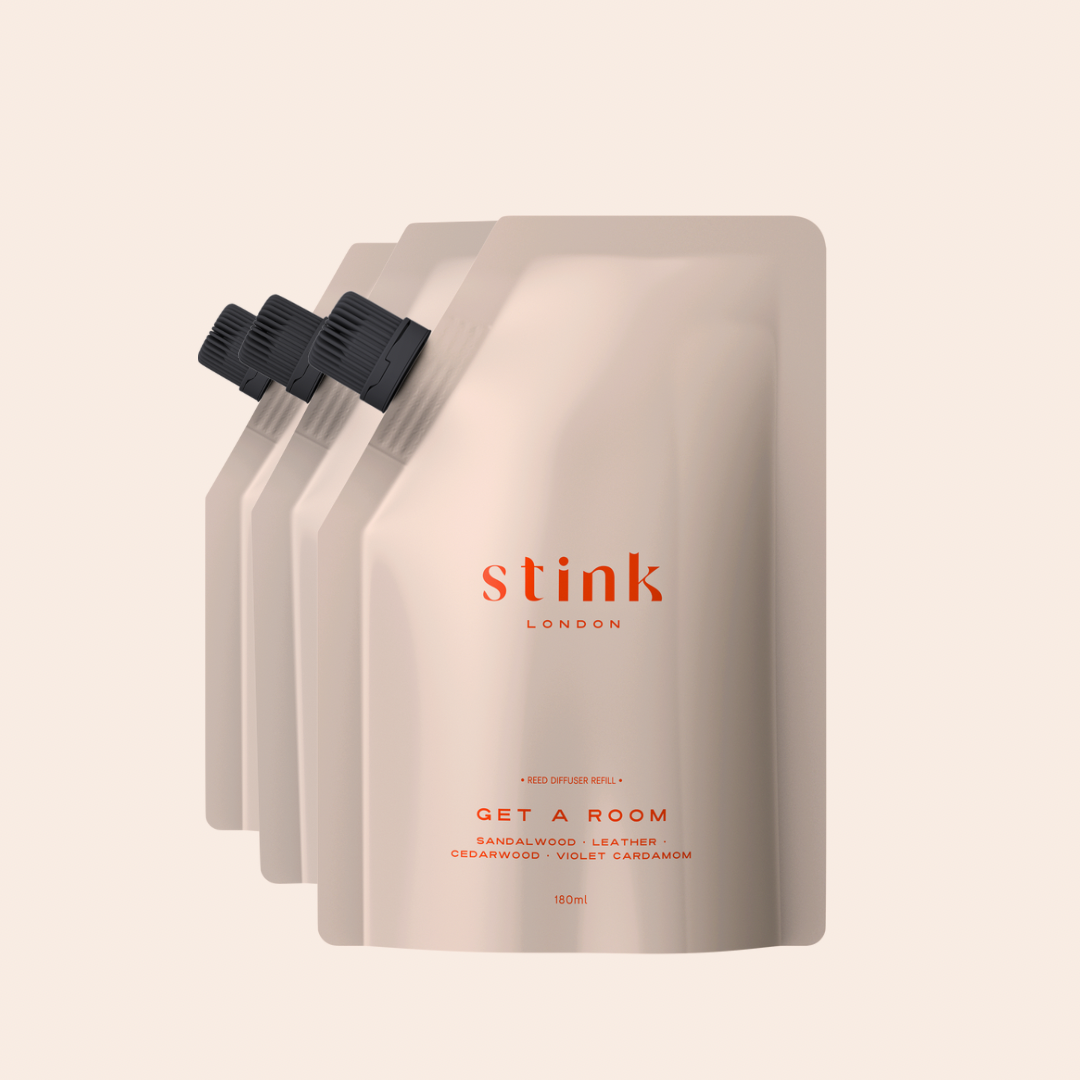 subscribe for refills!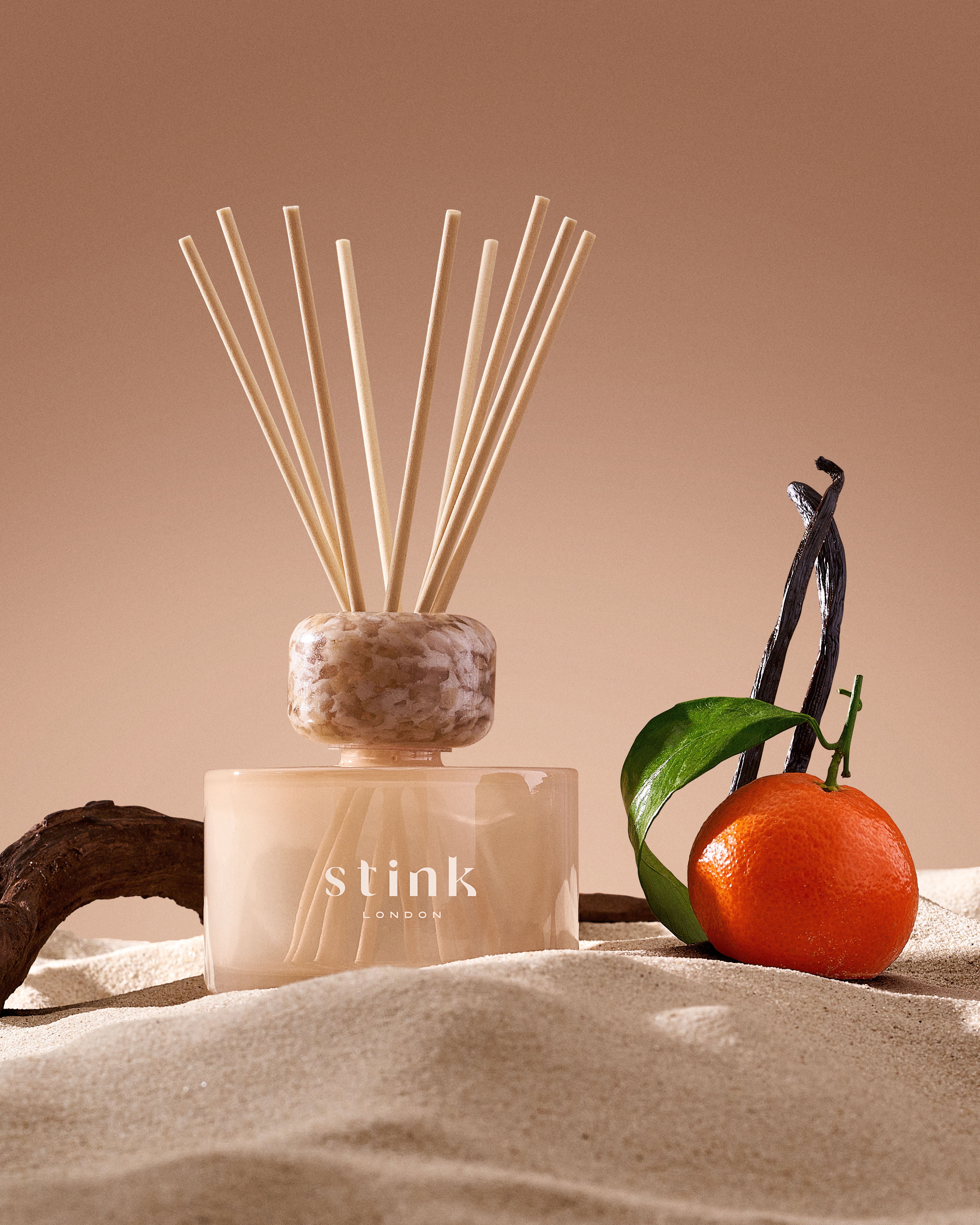 "Fresh Air But Make It Sexy"
Room With a View
Tonka • Magnolia • Amber

A fresh, bright and spirited scent bringing the most picturesque of views indoors.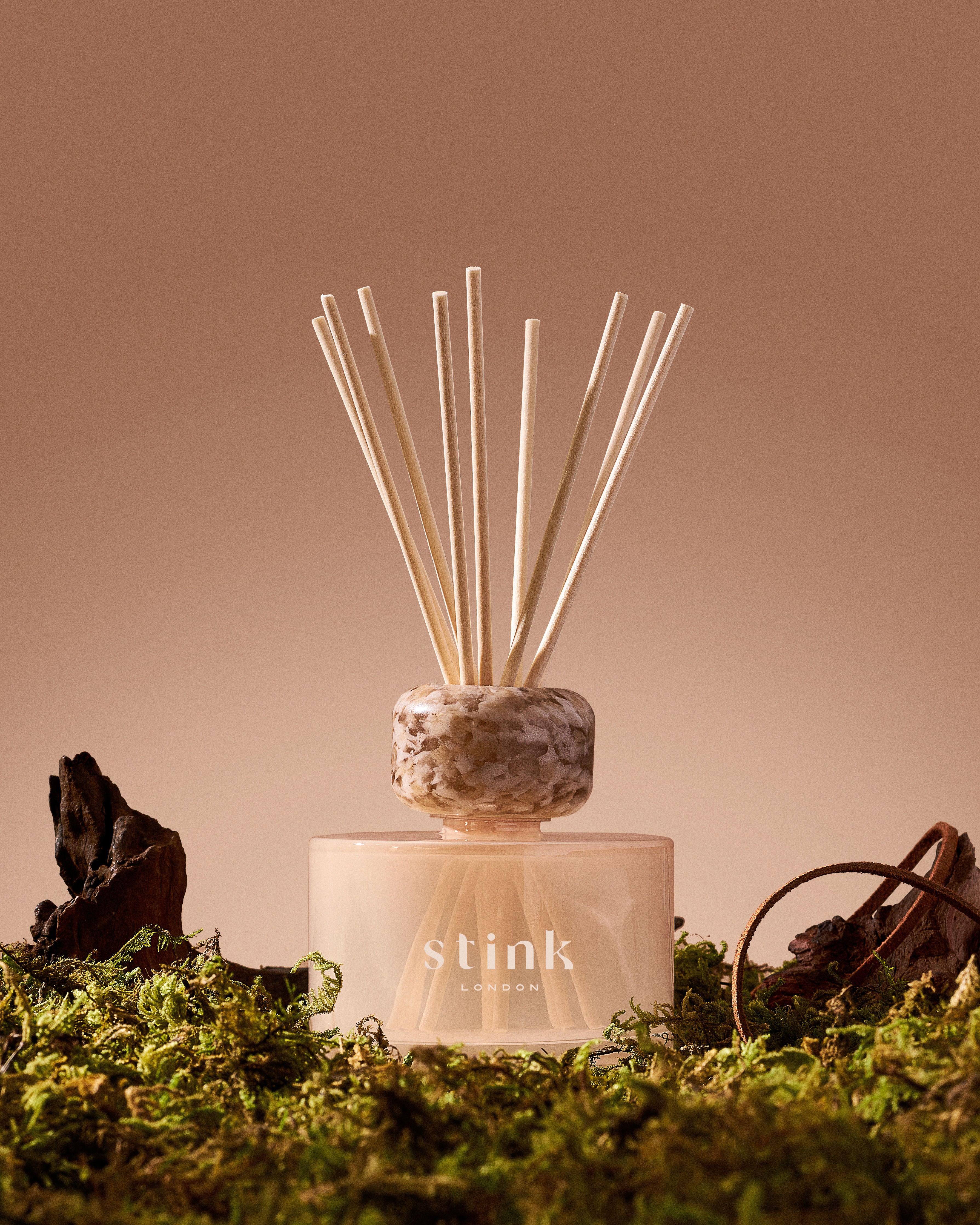 "Old word charm in a bottle"
Get a Room
Sandalwood • Leather • Cedarwood • Violet Cardamom
An enveloping, alluring, deep and magical fragrance of detox-masculinity.
"Main Character Energy"
Work the Room
Coconut • Sicilian Citrus • Neroli
An exotic, juicy, versatile aroma that works every room with style and ease.