5 facts that prove Reed Diffusers are the best for home fragrance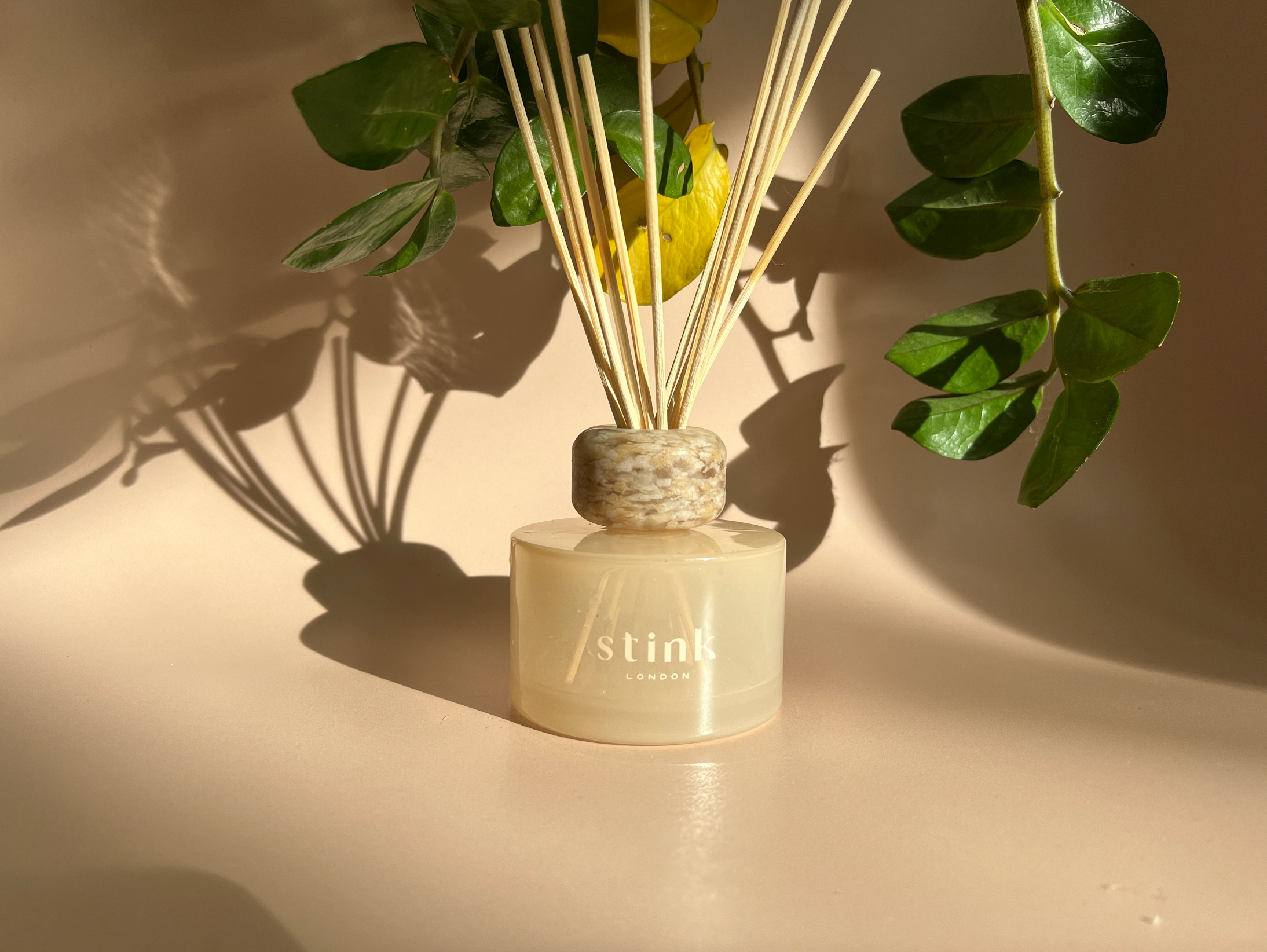 Everyone wants their home to smell amazing all the time. Of course you do. It's like a spritz of perfume before an evening out: wearing the right perfume is almost the most important thing you're going to wear. A good scent will make you feel great and "you smell great" is an all time great compliment. So far so great.
At home, this is even more important. Whether you are slouching into the sofa with a snack, sinking into a bath with a wine, or entertaining friends in your living room: that home fragrance is the equivalent of your signature perfume. Take note: 70% of people immediately notice the smell of a home they're invited into, and sometimes their feedback is… not good. 
The odd thing is that most people will go to Selfridges or John Lewis (or duty free en route to the Med) and carefully select their own perfume with testers and samples. The main criteria: (1) a scent you fall in love with, (2) that is sufficiently strong, and (3) that doesn't fade. So why don't we apply this same care and attention to our home fragrance?!
After much research Stink London was created with Reed Diffusers at the forefront because they are simply the best for home fragrance.
So why are Stink London Reed Diffusers the best for home fragrance? Fact time.
Reed Diffusers have the greatest variety of scent. Think of your reed diffuser oil in the same way as perfume oil. Any manner of exotic fragrances can be combined in a dash, like alchemy. There's no wax to water it down, or chemicals to leave an after smell: that is pure unadulterated scent flavour.

Reed Diffusers have the best throw (fragrance dispersion) of any home fragrance. Hark back to your school biology lessons and you may remember that the larger the surface area, the higher the dissolution rate. Well, eight 12 cm bamboo reed diffusers beats one little wick. What about flowers, you ask? It hurts our feelings to throw shade to a pretty bunch but they are reliable neither for scent nor a long life.


Reed Diffusers work 24/7.

Sit back and relax whilst the diffuser tirelessly and consistently works to fill your home with fragrance day and night. That means if you suddenly find yourself on your way back to yours with a *friend*, you needn't panic about the aroma you'll be inviting them into: it will be perfect, as it always is, with no effort on your part. Your home fragrance should be a permanent state, not just for special occasions. Ahem, and you just being there is a special occasion.


You can refill your Reed Diffusers. Stink London diffusers are a waste-free product. One beautiful bottle can be refilled time and time again. You can even switch fragrances to suit your mood or the season. You just need to rinse it out and reuse with  our eco refill pouches which are delivered in a letterbox sized package, just as your last one runs out.


They are truly sustainable.

As we all try and make small changes to help battle climate change, the waste reducing revolution is in full swing. All our packaging is fully recyclable, our fragrance oils are made from renewable materials and our bottle is designed to be kept forever. Even the refills are designed to be lightweight to keep the emissions low. All of this together beats the 360 million candles that were bought in the UK alone last year, much of which ends up on landfill.