How to care for your Stink Reed Diffuser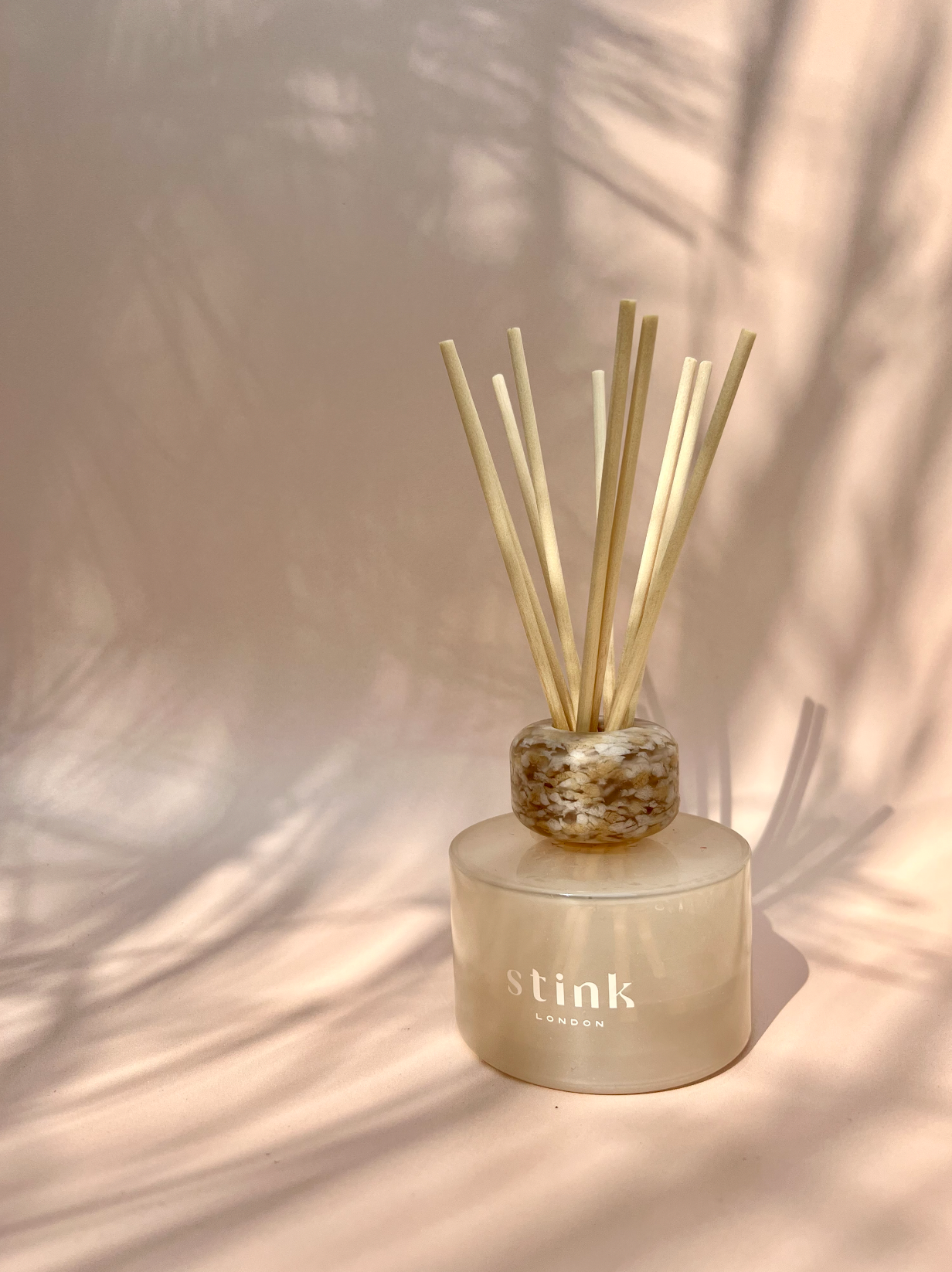 Reed Diffusers are simple and easy. They work tirelessly 24/7 with zero fuss or effort from you. A Reed Diffuser needs no matches, no flames, no on button, no off button, no wick clipper, no electricity and no watering. You can just sit back and smell the roses, so to speak.
Subsequently this post is necessarily short.
TIPS TO CARE FOR YOUR REED DIFFUSER:
Flip your reeds every week in a small room and every few days in a larger room. This will give the fragrance all the zhuzh it needs.


Position your reed diffuser where people can see it: its a statement luxury after all. Mantelpieces, shelves, cabinets are the perfect height for an optimal scent dispersal.


Use your fragrance coaster to be reminded of the scent notes and gorgeous aromas. 



Take pictures of your reed diffuser in all its glory and tag us on instagram or use the hashtag #stinklondon. Even though people can't smell the internet, they will know that your room smells

amazing

.


Our fragrances are designed with premium renewable ingredients to last for 3 months.



When you get a brand new fragrance, give the bottle a quick rinse before you refill it. And remember to use your new fresh reeds. We are a proud member of the #refillrevolution, cutting down on household waste!